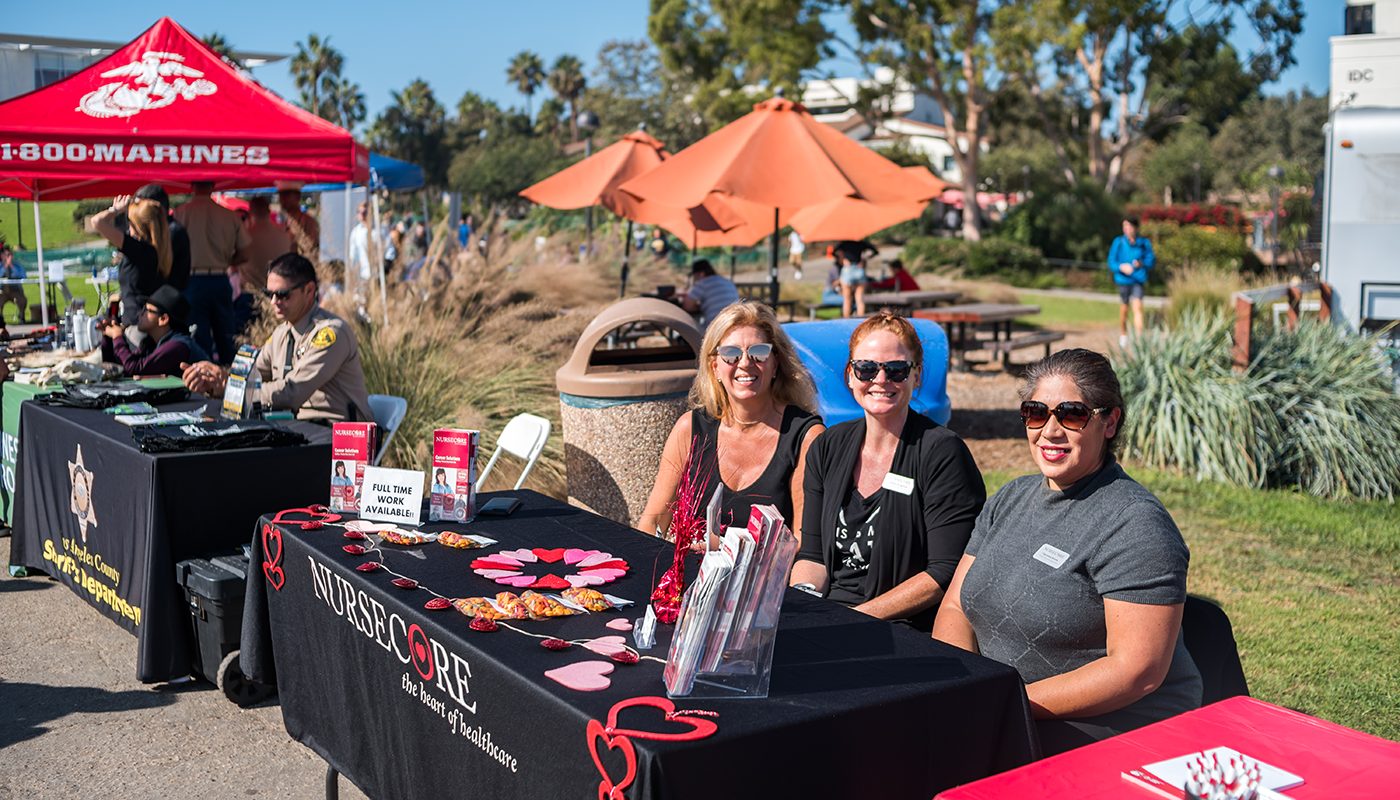 Workshops, Events and Job Fairs
Career Pathways Panels, Hiring
Events and Information Sessions

The BEST Series: Beyond Expectations and Stereotypes
This three-part series will introduce you to a diverse group of Santa Barbara County legal professionals. BEST speakers are a combination of the underrepresented groups in the legal field who have similarly diverse backgrounds as Santa Barbara City College students. The panel will share their experiences and offer insight as to how they overcame the same struggles many students face. Through the BEST series we will provide students with practical tools and information to pursue a legal career. Our speakers will instill in students the confidence to overcome stereotypes and barriers to success.
Career Pathways Panels


Upcoming Hiring Sessions
Click on each information and recruiting session to see details and registration.
February
Tuesday, February 1
1 - 2 p.m.
Click for information about jobs and careers at the Marriott

Tuesday, February 1
2 - 3 p.m.
Catalina Island Company is hiring for Culinary, Front Desk, Concierge, Bellmen, Bartenders, and Servers


Tuesday, February 1
4 - 5 p.m.
Volunteers needed. To learn more about the volunteer application process, please visit their website.

Wednesday, February 2
2 - 3 p.m.
Robert D. Niehaus, Inc. (RDN), an economic consulting firm focused on housing market research, is looking for Data Collection Specialists for temporary positions starting 7 March 2022 or 21 March 2022 and ending 29 July 2022. The work may be performed either remotely or onsite in the office in Santa Barbara, CA.

Thursday, February 3
2 -3PM
The Santa Barbara County AmeriCorps Partnership is looking for students committed to ending homelessness and to serving veterans throughout Santa Barbara County. Join this information session to find out how to serve LOCALLY! Receive information about community partnerships, education awards and monthly stipends.

Register on Zoom

Thursday, February 3
3-4PM
COPE Health Scholars is seeking students interested in improving health outcomes through patient education, reducing health disparities and to position yourself to follow a healthcare administration career path. Gain firsthand experience in working with underserved communities to improve outcomes.
Register on Zoom

Thursday, February 3
4-5PM
California Psychcare is now hiring Behavior Interventionists to work with individuals affected by autism and other developmental disabilities, providing 1:1 care to those in need. High School diploma required. Paid training!
Register on Zoom

Monday, February 7
1-2PM
Want to work as a Seafood Processor in Alaska for the Summer? Join this information session for details! Lots of overtime, free room and board, and meet new friends while living in Alaska! More details here!
Register on Zoom

Monday, February 7
2-3PM
Dunn-Edwards has fantastic career opportunities in a wide variety of fields. Positions range from entry level positions at our various store locations to a plethora of opportunities in our Corporate office and everything in between
Register on Zoom

Wednesday, February 9
Noon
Summer and fall internships! Seeking applicants who are considering or are pursuing a law degree and want to get a feel for how a law firm operates and learn some of the back end procedures and processes that are involved to either determine if law is the right field for them or to acquire experience for career path development.


Wednesday, Feb. 9
1 - 2 p.m.

Tuesday, February 15
1-2PM
Join the Atomica team and work with top professionals in the Micro-Electromechanical System (MEMS) Industry. Work on ground breaking technology that empowers autonomous vehicles, the internet of things (IoT), mobile devices, augmented reality, smart watches, DNA sequencing, real-time diagnostics, lag-free video streaming and broadband communications.
Register on Zoom

Tuesday, February 15
3 - 4 p.m.
Scott Van Tassell, Background Investigator/Recruiter with the Ventura County Sheriff's Office, will present on career pathways in law enforcement. There will be time for students to ask questions!



Thursday, February 17
12:30 p.m.
Learn about the Hersheypark Leadership Development , Culinary, and Hospitality Internships offered through Hershey, the Sweetest Place on Earth! Summer internship that includes housing. Click here for more details!
Register on Zoom
March
SBCC Exclusive Open House
Wednesday, March 9
3:30 p.m. - 6 p.m.
Registration details coming soon
On Campus Job and Internship Fairs

Students
ATTEND A RECRUITMENT SESSION
Looking for a job, internship or volunteer opportunity? Job & Internship information and recruitment sessions provide an opportunity for you to meet employers looking to hire students and for you to find out if a job or company is a good fit for you. Students do not need to register for a fair beforehand.
How do I prepare for a virtual or on-campus hiring event?
General interview tips can be found on the Career Center website "Resumes and Interviews." Students can also access training videos on LinkedIn Learning by going to their Pipeline account, choosing Student Resources from the menu, and clicking on the LinkedIn Learning icon. Type "Virtual Job Interview" or "Interview" in the search field.

If you need assistance with your résumé or to get some advice on how to approach employers, please make an appointment on Starfish through your Pipeline account, or contact a career counselor.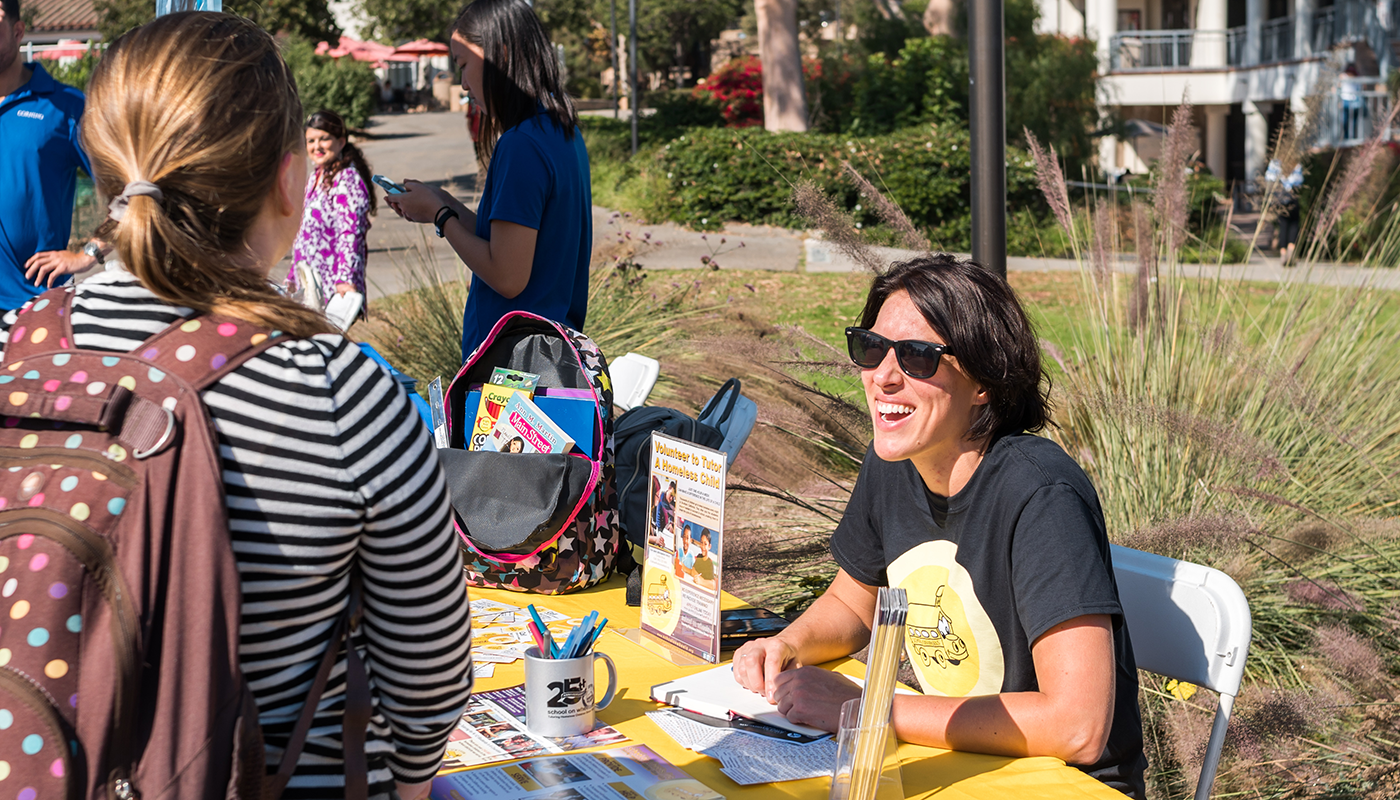 Employers
EMPLOYERS LOOKING TO HIRE
Fairs and Recruiting
Due to COVID-19, the Career Center is now hosting employer information and recruiting sessions over Zoom.
Contact Janna Mori, jmori@pipeline.sbcc.edu, to set up a recruiting session. If you are hiring interns, please contact Christina Maguire, cjmaguire@pipeline.sbcc.edu.

Questions may be directed to Janna Mori, jmori@pipeline.sbcc.edu.