Kathryn Herndon: Health Information Teachnology (HIT)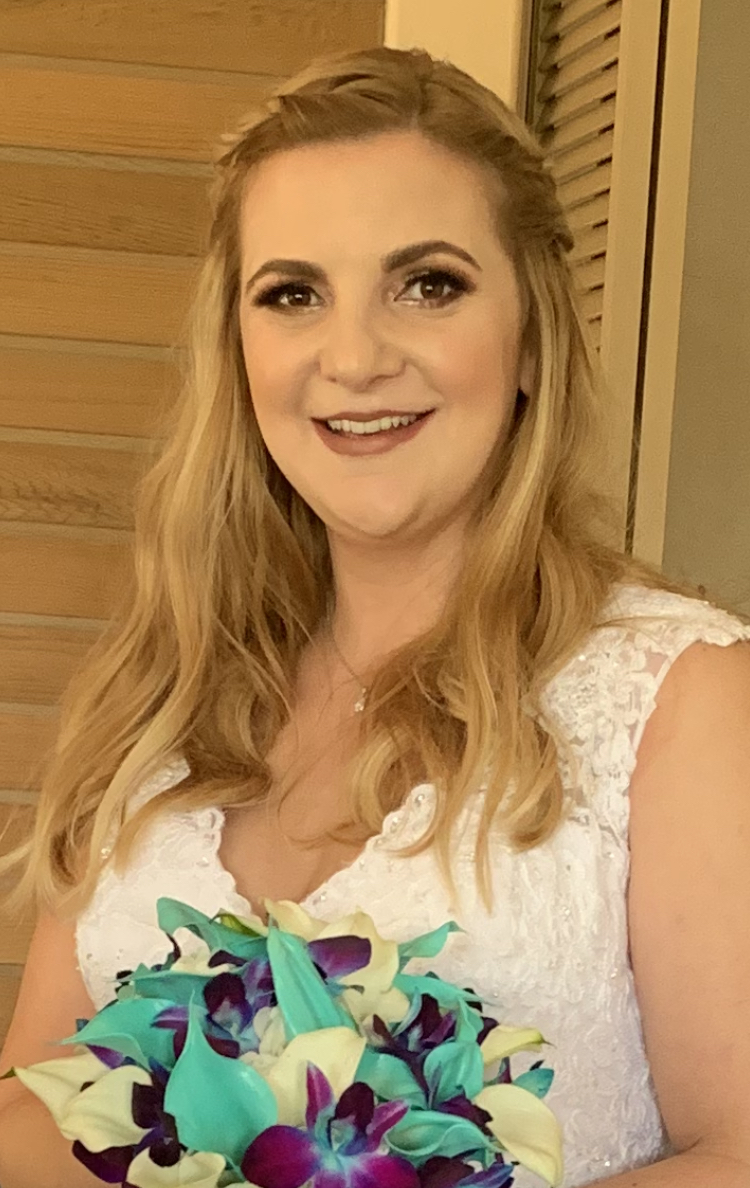 Hello everyone! I am working on becoming a medical coder. I am almost done with the SBCC medical coding program and I will be able to take my AHIMA CPC certification exam soon. I will also have an Associates Degree in HIT in the spring. I have done this medical coding program exclusively online with SBCC and I have enjoyed it very much. The flexibility of being online helped out a lot during the pandemic, it gave my husband and I a chance to work and raise our new baby remotely. I have my Bachelor's Degree in Sociology from California State University, Northridge and I enjoy working on my education. I look forward to having a career in health information and assisting other HIT student's on their journey.
Fall semester schedule:
Kathryn can assist you with HIT 101 & 102. Availability varies between the afternoon and evenings Tuesday- Friday.
Rawle Paul: Mathematics
Rawle is a 2 year student majoring in Mathematics for transfer, Co-President of the Honors College, and PEGS tutor in MATH 97, 107 and 137.
As a second-year student at SBCC, Rawle has learned that community is one of the most important parts of success in college. PEGS has provided him an opportunity to contribute to that community through serving as a peer tutor for post-traditional students and providing an outlet for pressing questions that may present an obstacle to students returning to the academic atmosphere after a period of time. In addition to math tutoring, Rawle can also provide guidance in economic courses and answer questions about the Honors Program at SBCC.
Fall semester schedule:
Rawle is available to tutor for Mathematics, specifically Math 97, 107 and 137. He is also available to help with Economics courses and information on Honors programs. Rawle is available Tuesdays and Fridays 12pm-3pm.
Liz Munday: Psychology and Sociology
Hello everyone! I am a recent SBCC graduate – Spring of 2021 – and a new transfer student to UC Santa Barbara. While I graduated from SBCC with degrees in Psychology, Sociology, Criminology, and Liberal Arts in Social and Behavioral Sciences and Arts and Humanities, my transfer major is Sociology with a minor in Applied Psychology. I have tutored for both sociology and astronomy here at SBCC for the past two years and am excited to now tutor for psychology as well. My educational goal is to apply to the sociology MA/PhD program at UCSB where I can dive into research and then move on to my career goal of teaching at a community college.
If you find yourself in need of any organizational or time management tips/advice, please do not hesitate to reach out. It is my passion! As a working mother of a freshman in high school and a first-time college student myself, I know that juggling multiple schedules and commitments can be challenging or feel overwhelming at times. I would love to help you review your class schedules, assignment due dates, and other commitments and create a game plan/study schedule that works for you. Have a great semester!
Spring semester schedule:
Tuesday 12p - 2p
Thursday 10a - 12p
Friday 1:30p - 3p
Her zoom link is
Elizabeth Roboz: Statistics and English
SBCC transfer, currently attending UC Berkeley, majoring in Statistics and Rhetoric. Elizabeth can assist with transfer information, transfer plans, campus exploration, transfer applications, and food resources (CalFresh, Foodbank, SBCC Pantry).
Fall semester schedule:
Elizabeth tutors in Statistics and English. She can also help with transfer information, campus exploration, and food resources. Elizabeth is available Mondays from 5pm-8pm, Wednesdays from 12pm-5pm, Fridays from 10am-2pm and Sundays from 5pm-8pm.