Creative Writing - Certificate Program and Course Offerings
Courses
ENG 270- Introduction to Creative Writing
Learn how to write creatively from the current Poet Laureate of Santa Barbara, Emma Trelles. In this introductory class, we will study how to write poetry, memoir, fiction, and monologues. We will start with foundations (imagery, detail, point of view, subject, etc.), then focus on multicultural and diverse authors working in different genres. We'll experiment with cross-pollination techniques like using music and visual art as source materials and nature will also serve as a place for inspiration. Together we'll build a creative community and explore our lives and imaginations through the art of language.
ENG 271F - Creative Writing: Fiction
Learn how to write fiction! We will study fiction in a variety of forms including: short stories, novels, novellas, science fiction, flash fiction, and critical fabulation. In this advanced course we'll learn about the ways different cultures imagine fiction, and how authors today write and think about narrative art. We'll talk, read, write, mess up, collaborate, listen, edit, experiment, publish, and study in an effort to learn what we can about this inexhaustible, mysterious art form together.
Contact: Joshua Escobar- jmescobar2@pipeline.sbcc.edu
For more detailed info, go to: http://creativewriting.sbcc.edu
Author and Event Sponsor Diana Raab with Fiction Writer Tim O'Brien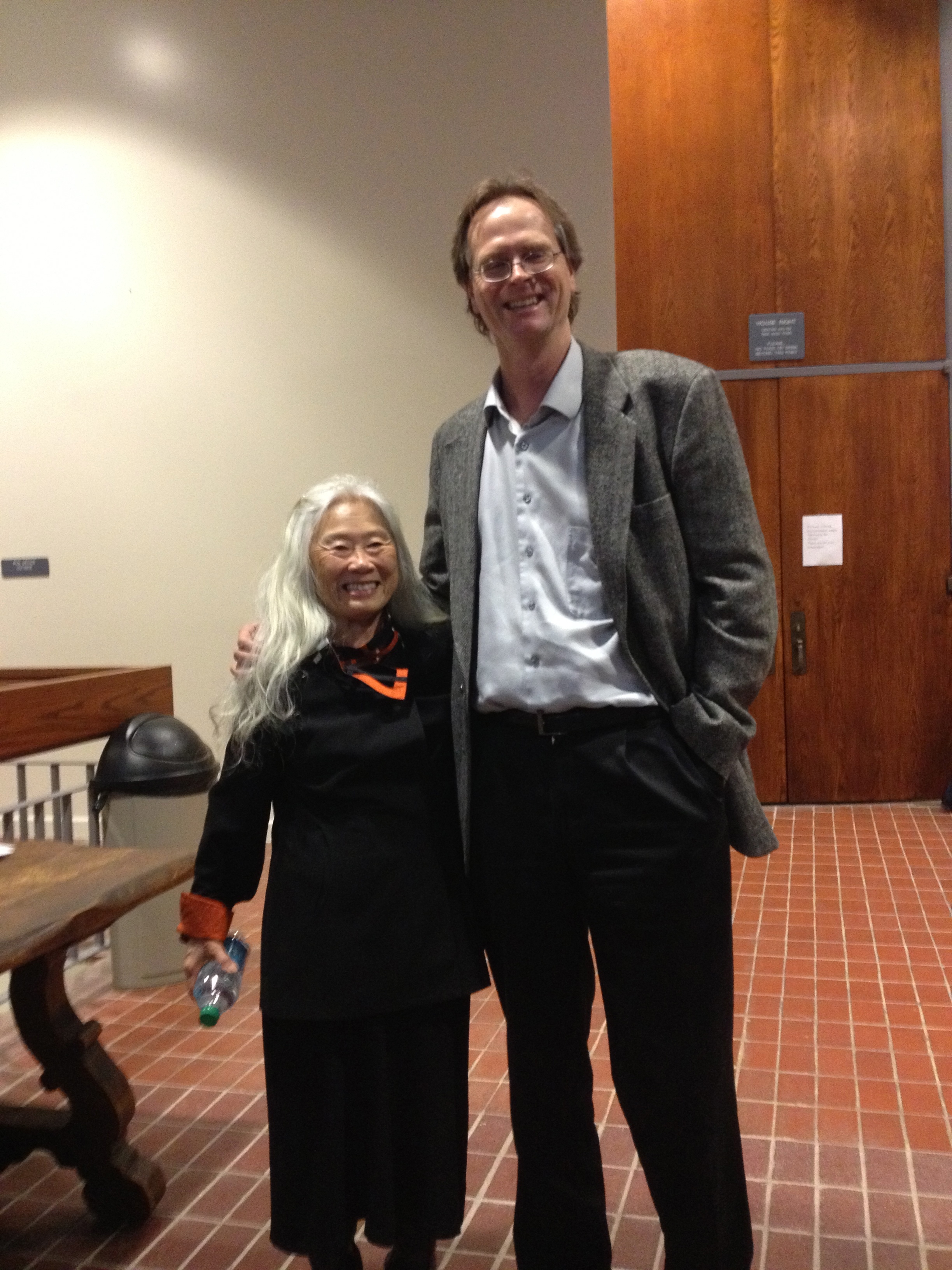 Poet and Fiction Writer Maxine Hong Kingston with Program Director David Starkey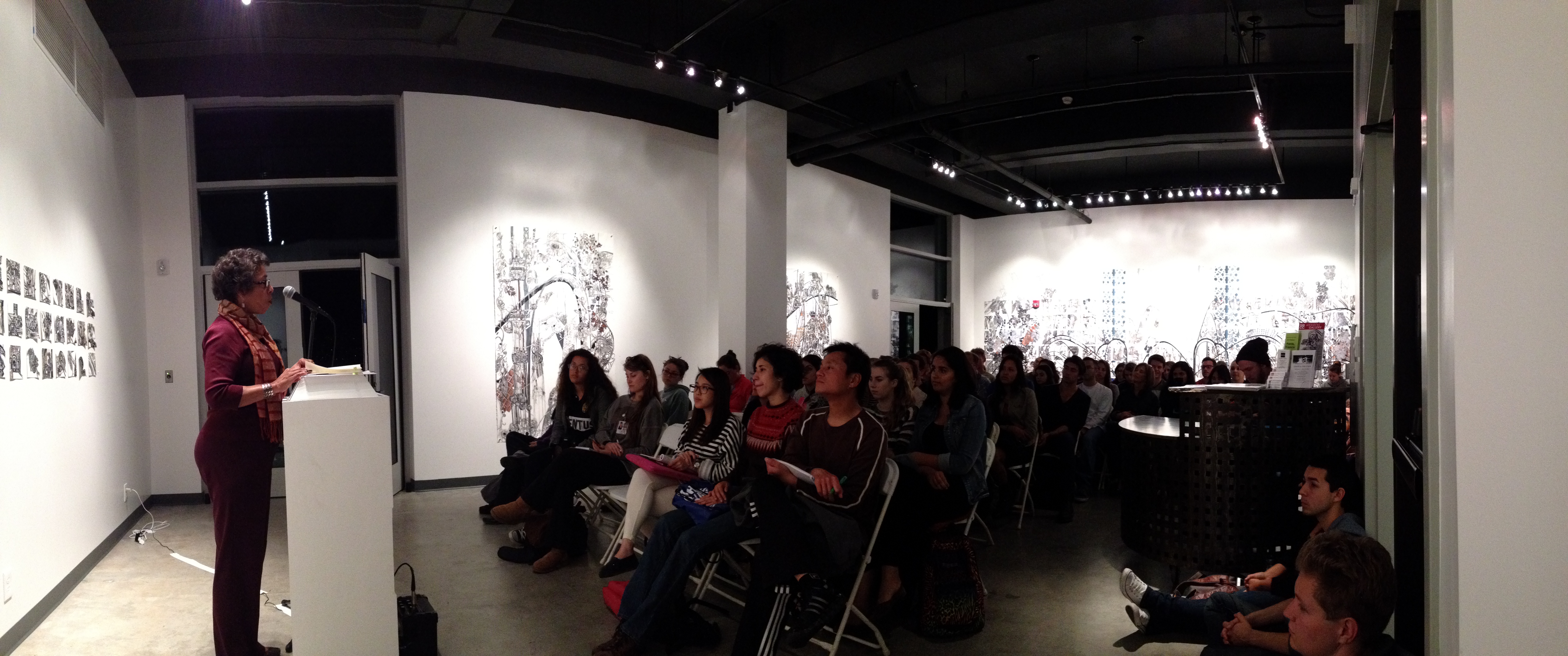 Poet Lynne Thompson reads at the Atkinson Art Gallery
Poet James Lenfestey reads at the Atkinson Art Gallery