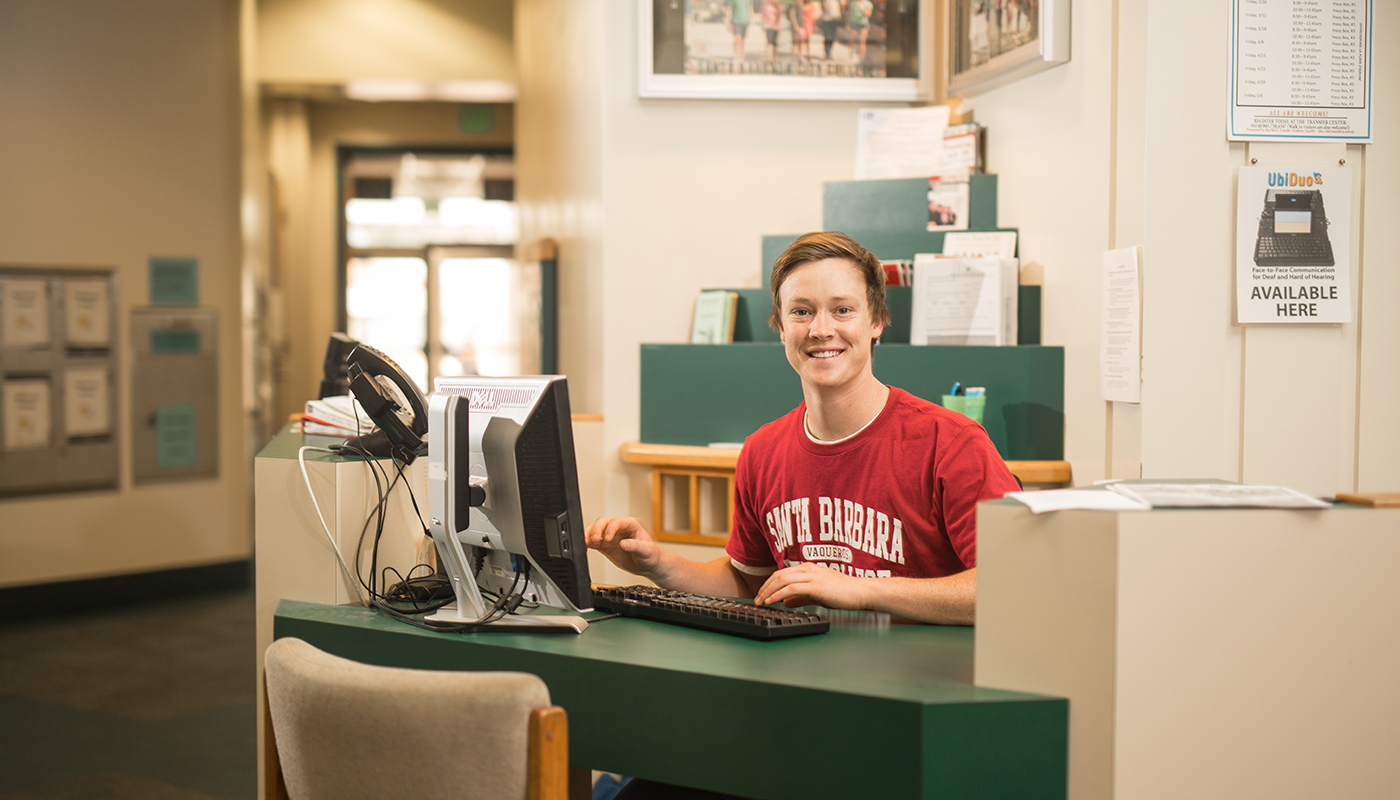 Cashier's Office
Mission: The Cashier's Office seeks to provide quality service in an efficient, professional and timely manner to Santa Barbara City College students, faculty, staff and others who make up the campus community in accordance with our mission to provide a diverse learning environment that inspires curiosity and discovery, promotes global responsibility and fosters opportunity for all.
Service: At the Cashier's Office, we collect, accurately record and deposit all monies due to SBCC. We assist our customers in interpreting their student bill and managing their account balances.
Include your student identification number (K#) in your email.

Email communications should be sent by, and will be responded to, the student's pipeline email account. Communications received by a personal, unsecured email address may not be addressed.

805-965-0581

From any on-campus phone, dial X2397

Voicemail: If you receive our voicemail, kindly include your student ID (K#) and a return phone number in your message. Calls will be returned within 48 hours, Mondays through Fridays. No calls will be returned over the weekend.

Alternatively, you may email us at cashiers@sbcc.edu.

805-897-3576

Located at Student Services Building, Room SS-150

Brittany Herrera
Accounting Technician III / baherrera1@pipeline.sbcc.edu
Parking Citation Payments
Trust & Club Fund Deposits

Sandy Ly
Accounting Technician III / sqly@pipeline.sbcc.edu
District Deposits
Reconciliations

Ana Carter
Accounting Technician III / apcarter@pipeline.sbcc.edu
Third Partying Billings
Retiree Health Benefits Billings
Childcare Billing for Orfalea Early Learning Center

Located at Administration Building, Room A-130

International Payments

Veteran Benefit Payments

Trust & Club Fund Management

Changes in Office Hours:

We offer extended office hours for the first few Friday's before and after the Fall term begins.

Office is CLOSED from 8am - 1pm on the following date:

Friday, October 11
Specific information regarding fees, your student bill and other items, including access to forms, can be found in the following links:
Student Services Building
1st Floor - Room SS-150
Ext. 2397
8 a.m. – 4 p.m.
Tuesday
8 a.m. – 6 p.m.

Wednesday
8 a.m. – 6 p.m.

Thursday
8 a.m. – 4 p.m.

Friday
8 a.m. – 1 p.m.