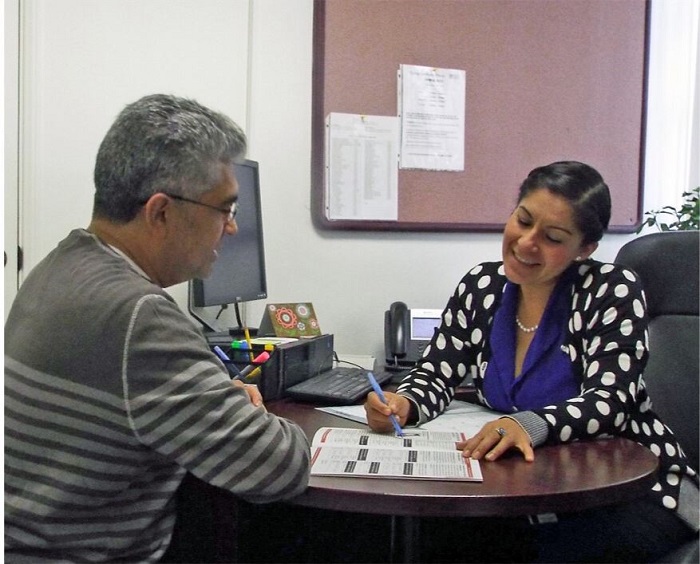 Ready.Match.Hire!
Career Counseling Services:

Career Assessment (interests, values and goal setting)
Resume writing and review
How to write a cover letter
LinkedIn Profile and how to utilize LinkedIn
Job Search Strategies/How to apply for positions
How to Network and Tips to maintain a professional network
Interview Coaching and Preparation
How to negotiate salary and evaluate job offer

Servicios de Asesoramiento de Carrera:

Evaluación de carrera (intereses, valores y establecimiento de objetivos)
Ayuda de curriculum y revisión
Cómo escribir una carta de presentación
Perfil de LinkedIn y cómo utilizar LinkedIn
Estrategias de búsqueda de empleo / Cómo solicitar puestos
Cómo establecer contactos y consejos para mantener una red profesional
Entrenamiento y preparación de entrevistas
Cómo negociar el salario y evaluar la oferta d
Ready to make your appointment/Listos para hacer su cita
Mission:
As part of the Career Skills Institute Ready.Match.Hire! program was established to meet the need of our diverse and non-traditional adult student population. We develop a partnership with each student to offer the opportunity to collaboratively create a personalized plan with access to career information, job related assessments and provide educational tools to develop the foundational skills that will lead to job readiness and self market. We are committed to meet each individual student in a supportive environment where we can serve them at their own pace to achieve job opportunities and career advancement.

Misión:
Como parte del Career Skills Institute, el programa Ready.Match.Hire! se estableció para satisfacer las necesidades de nuestra población de estudiantes diversos. Desarrollamos una asociación con cada estudiante para ofrecer la oportunidad de crear en colaboración un plan personalizado con acceso a información de carrera, evaluaciones relacionadas con el trabajo y proporcionar herramientas educativas para desarrollar las habilidades básicas que conduzcan a la preparación para el trabajo y de sí mismo. Estamos comprometidos a cumplir con cada estudiante individual en un ambiente de apoyo donde podemos servir a su propio ritmo para lograr oportunidades de empleo y la promoción profesional.