Meet the Earth and Planetary Sciences Department
Geordie Armstrong, Professor
Geordie studied geography and human environmental relationships at San Francisco State, with her research focusing on women in illegal economies and the biogeography of Central America and the Sierra Nevada mountains. She has taught geography at SBCC since 2008, and in the past taught at Ventura College and Antioch University.
Courses Taught: Human Geography, World Regional Geography, California Geography, Physical Geography, and Economic Geography.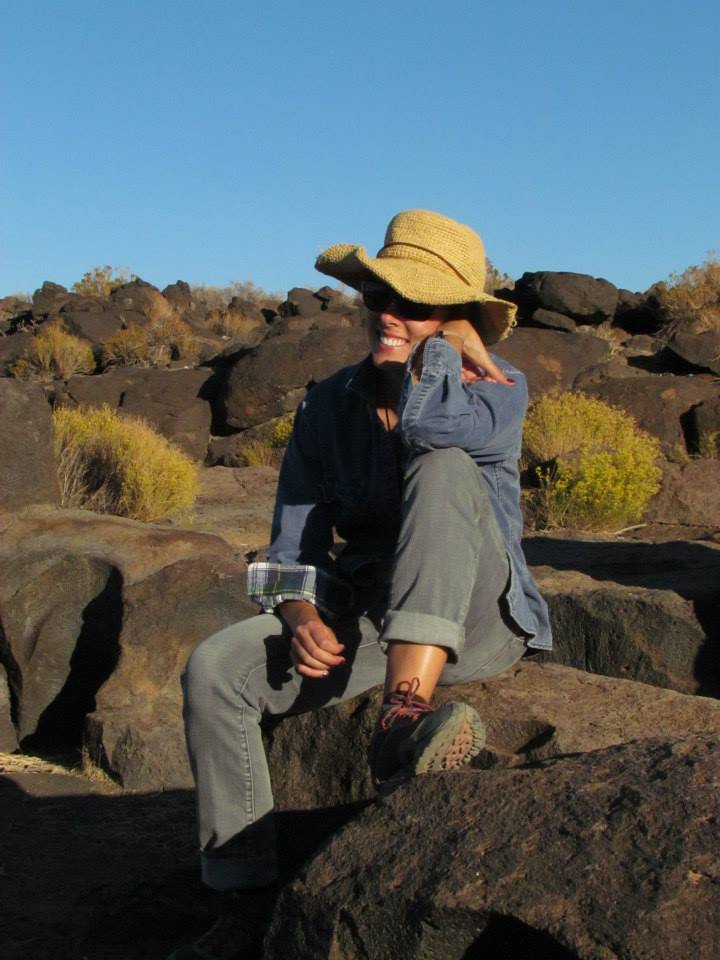 Danielle D'Alfonoso, Instructor
Danielle studied geography at UCSB and Cal State Northridge, and is a proud alumnus of SBCC. She is particularly interested in understanding the effects of the lithosphere on our natural environment. In her free time, Danielle is an avid surfer and outdoor enthusiast.
Classes taught: Physical Geography Lab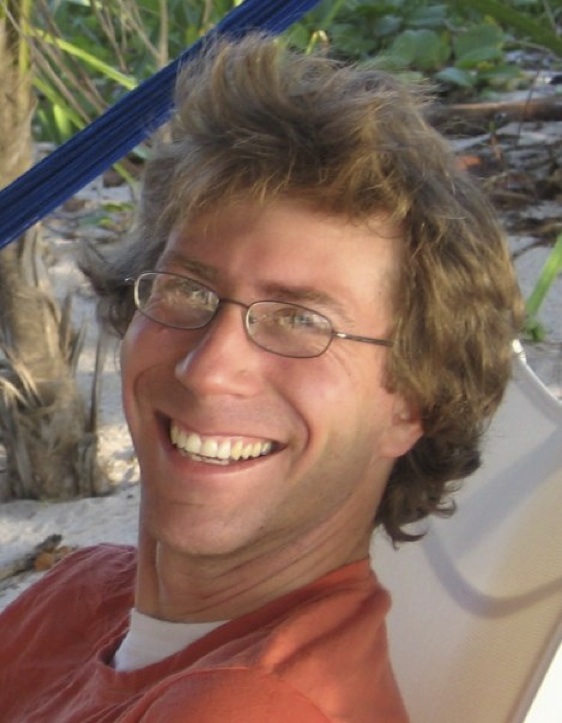 Bill Dinklage, Professor
Courses taught: Dynamic Earth, Environmental Geology, Energy and Natural Resources, Petrology and Rock Forming Minerals, Introductory Field Geology, and Geologic Field Camp, Field Studies of the Western Sierra Nevada, Field Studies in Death Valley, Field Studies of the Eastern Sierra Nevada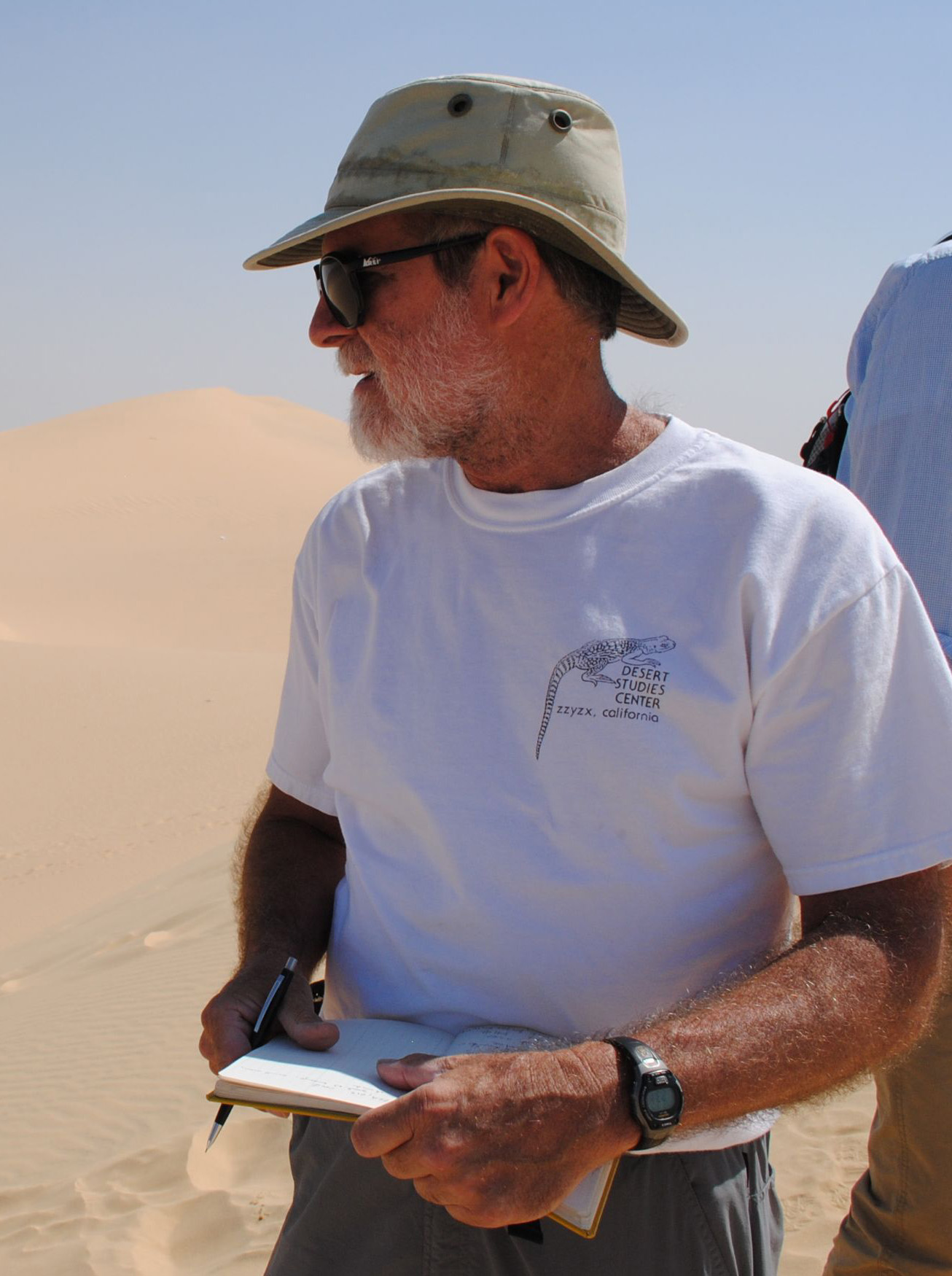 Tom G. Farr, Instructor
Tom Farr has degrees in geology from CalTech and the University of Washington. After a short time as an engineering geologist, he joined the Radar Sciences Group at NASA's Jet Propulsion Laboratory, for a career spanning 1975-2020. At JPL, he helped develop the first geologic applications of imaging radar using aircraft, satellites, and the Space Shuttle. He was a science investigator on European and Japanese satellite programs and has studied the geology of Mars, Venus, and recently Saturn's moon Titan. He was deputy project scientist for a Shuttle project to map the 3-D topography of the Earth in 2000. For that mission, he also served as the lead payload communicator with the Shuttle astronauts. He participated in or led geological expeditions to Tibet, northwestern China, the Egyptian Sahara, and our local deserts, including geology training of Shuttle astronauts. His latest projects concerned mapping subsidence in the Central Valley of California for the Department of Water Resources and helping develop an integrated observation and modeling effort focused on water resources of the western US. After retiring from JPL, Tom had continued teaching the Planetary Exploration class as well as hiking and running the local trails and sailing the Channel
Courses taught: Planetary Geology of Recent NASA Missions

Jared Goldberg, Instructor
Jared studied Physics and Philosophy at Claremont McKenna college, received his masters in Physics from UCSB, and is currently a PhD candidate and NSF Graduate Research Fellow at UCSB with research interests in theoretical modeling of massive stars and core-collapse supernovae (he explodes stars on a computer). Courses taught: Introduction to Astronomy Lab, and SIMS Introductory Physics at UCSB.
Courses Taught: Observational Astronomy Lab

Sean Kelly, Professor
Sean grew up in Santa Barbara and graduated from Santa Barbara High and then went on to study physics at UCSB. He left Santa Barbara (too small) and moved to New York to begin his graduate studies. Sean met his wife Mary in New York and has a 19 year old son, Connor. After receiving a masters degree from NYU, Sean was invited to continue doing research at Brooklyn College under Professor Micha Tomkiewicz who promised him it would only take a few years.
Sean spent seven years teaching physics and doing research in experimental solid state physics at Brooklyn College, CUNY (1995-2002). He taught high school physics and chemistry at private schools in New York (Xaverian High School, 2002-2007) and in Santa Barbara (Bishop Diego High School, 2007-2013) before finally landing at Santa Barbara City College. Sean first taught as an adjunct for the SBCC astronomy lab in fall 2009. He worked as an adjunct in physics and astronomy from 2009-2015 and began "the best job of his life" in Fall 2015 as a tenure track astronomy professor. Sean will be a tenured professor starting in Fall 2019. Sean keeps himself busy as a mentor for both the Astronomy and Rubik's Cube clubs, and in his spare time likes to travel with his family.
Courses Taught: Intro Astrophysics, Introductory Astronomy, Observational Astronomy Lab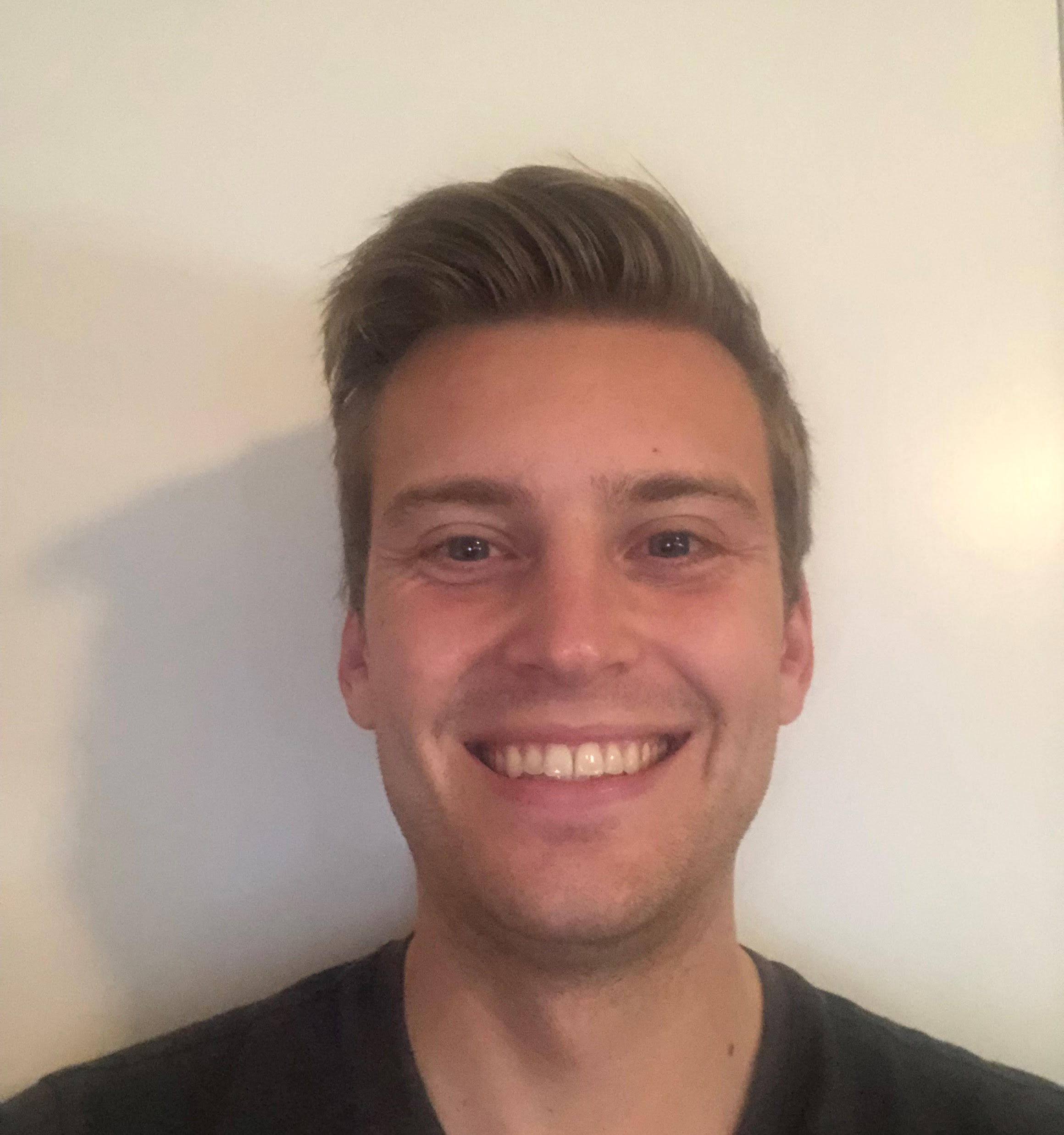 Andrew McGrath, Instructor
Andy is originally from Wisconsin where the only geology he encountered consisted of glacial kettle and moraines and the very occasional limestone quarry. He received his bachelor's degree in Evolutionary Biology from Case Western Reserve University in 2016. At CWRU, Andy worked in the lab of Dr. Darin Croft, a paleontologist who specializes in Cenozoic South American mammals. Andy chose to continue his work on South American mammals for his PhD at UC-Santa Barbara under the mentorship of Dr. Andre Wyss. Andy completed his thesis on litopterns (an extinct group of hoofed mammals) and caviomorph rodents (the group that includes guinea pigs, chinchillas, capybaras, and porcupines) in June 2021. In his free time, Andy likes to go hiking and birdwatching in the mountains around Santa Barbara and watch football and baseball with his friends (especially his hometown Packers and Brewers).
Courses taught: ERTH 122 - Dinosaurs

Stephanie Mendes, Professor
Stephanie Mendes was born and raised in California and loves teaching Earth Science in such a dynamic state. When Stephanie was growing up, she never would have imagined that she would earn a doctorate degree and become a professor in Earth Science. In fact, Stephanie didn't even know Geology was a degree option when she started her Bachelor's degree. College was a time for her to explore different majors, and areas of science, and get connected with organizations such as SACNAS. As a result of all these experiences, Dr. Mendes received her Bachelor's degree in chemistry from CSU Chico and her Ph.D. in Earth Science from UC Santa Barbara.
Stephanie's focus during graduate school centered on using interdisciplinary skills to further science by investigating the biological controls of greenhouse gas emissions in the environment. Specifically, on the ability of marine microbes to regulate hydrocarbon releases from the ocean to the atmosphere. As part of this scientific journey, Stephanie traveled around the world in research vessels to collect and analyze samples for her degrees.
Currently, Dr. Mendes teaches a range of Earth Science classes at SBCC. In addition to standard lectures and labs, she also leads multi-day field courses across the country, including five days in Death Valley, five days in the Eastern Sierras, and 15 days around the Colorado Plateau. Hope to see you on a field trip!
Courses taught: Intro Physical Oceanography Lecture and Lab, Historical Geology Lecture and Lab, Field Studies of the Eastern Sierra Nevada, Field Studies in Death Valley, Introductory Field Geology, and Geologic Field Camp, Geologic Field Seminar of the Colorado Plateau, Geologic Field Studies - Hawaiian Volcanology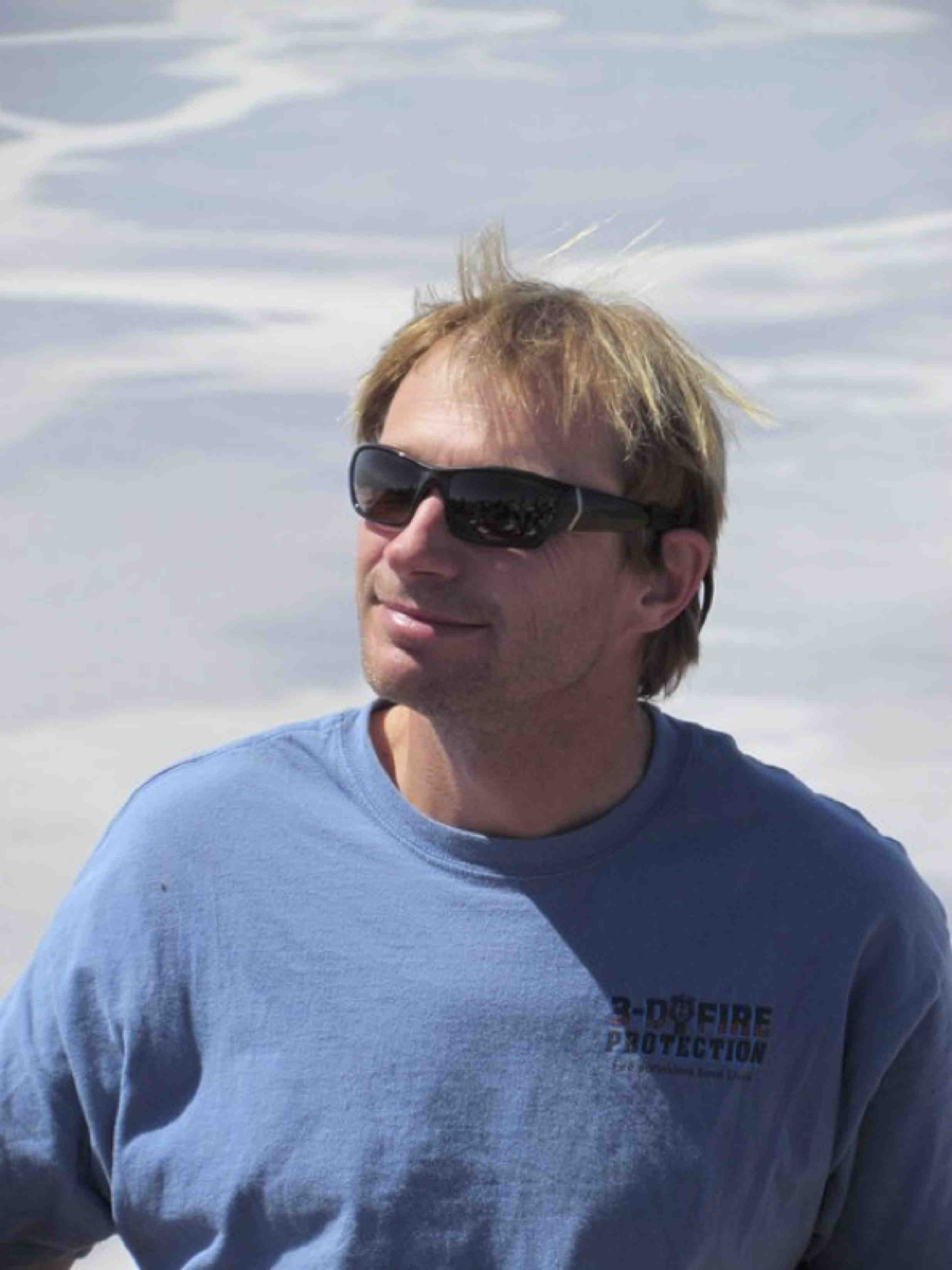 Erin O'Connor, Professor
Erin grew up in Santa Barbara since the age of 8, attending Cleveland Elementary, SB Jr High, and SB Senior High. Previously he lived on the Greek Island of Corfu and only learned English upon arriving to the US. Erin's undergraduate degree in physics is from Harvey Mudd College (one of the Claremont Colleges), and his graduate degree is from UCSB where he worked for many years in Dr. Phil Lubin's Experimental Cosmology Lab. He first began teaching astronomy at SBCC in 1989 and helped found the SBCC Astronomy Club, implemented the SBCC Astronomy Major, and helped develop many of our astronomy courses. Erin has also been active in the geology field program for the past 30 years and has taught as an instructor for the Eastern Sierra and Death Valley five day courses for the past 15 years. Previously, Erin spent 9 years leading the physics and astronomy programs at Allan Hancock College where he founded their field geology programs to the Colorado Plateau, to the Eastern Sierra, and to Death Valley.
Courses Taught: Introductory Astronomy, Observational Astronomy Lab, Black Holes and the Universe, Field Studies of the Eastern Sierra Nevada, and Field Studies in Death Valley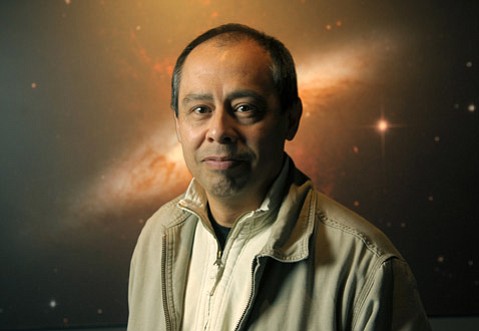 Javier Rivera, Instructor
Courses Taught: Observational Astronomy Lab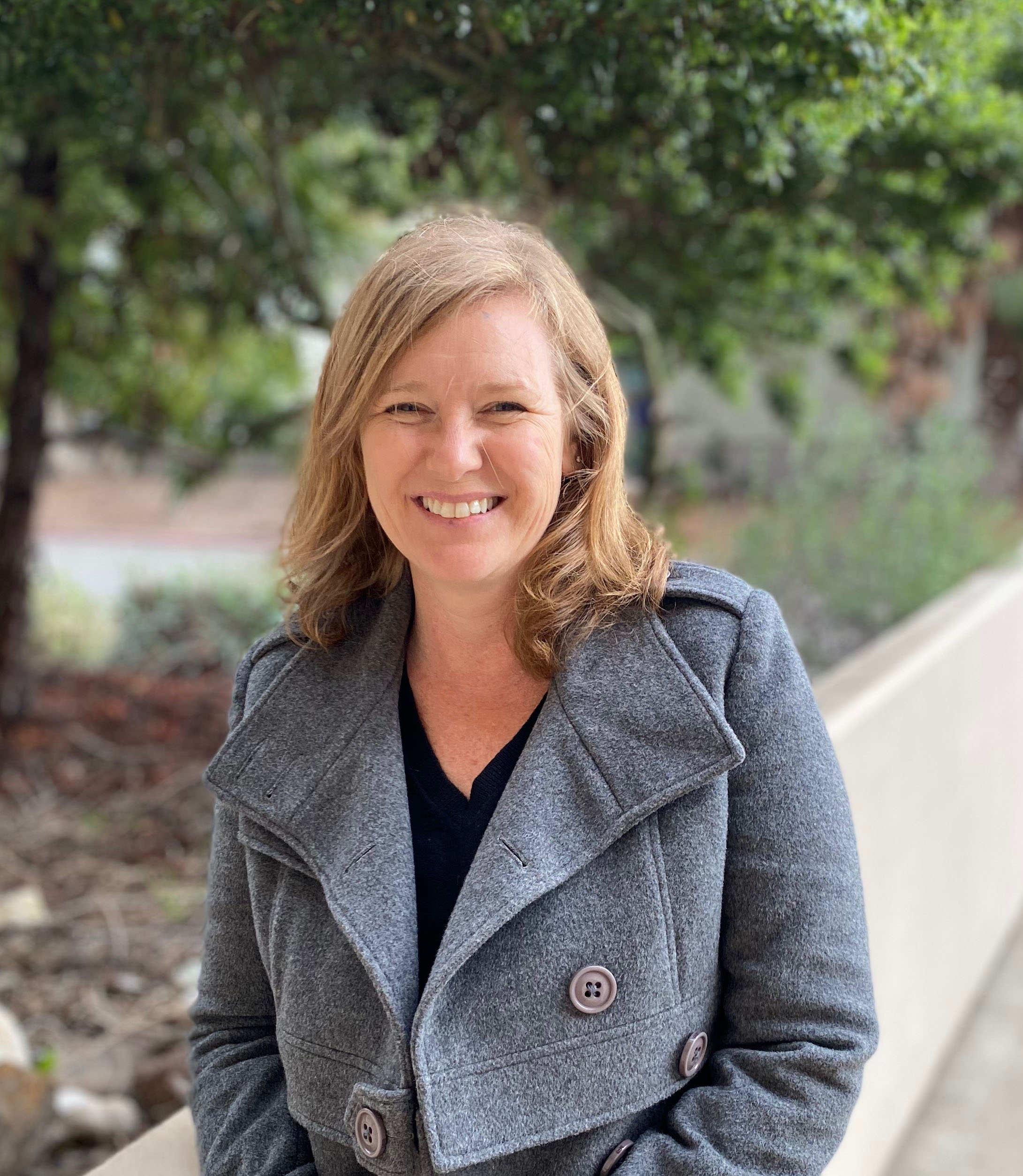 Kristen Sneddon, Professor
After experiencing the 1989 Loma Prieta Earthquake in San Francisco, Kristen moved home to Santa Barbara and took her first SBCC Geology Field Studies course, which changed her life and her major. She took every Geology class offered in her time at City College and transferred to UCLA where she majored in Applied Geophysics. In her time at UCLA, she experienced the Northridge Earthquake and got to explore Geophysical Field Studies in Hawai'i, where she first walked on crackling fresh lava and measured speeds of flowing lava tubes. Kristen later studied Geophysics at Colorado School of Mines, with an emphasis on modeling groundwater and soils contamination while conducting research at the United States Geological Survey (USGS). Moving back to Santa Barbara and teaching at SBCC has been one of the greatest joys of her life. Her mom, her husband, and (so far) two of her three kids have all attended SBCC. Kristen loves teaching about the local geology, taking students on 5-day field courses to the Eastern Sierra and Death Valley, and longer trips studying volcanology on the Island of Hawai'i. (You should come!) Kristen has a particular passion for issues of climate change, water management, alternative energy, and disaster resilience. She serves on our local Water Commission, Creeks Advisory Committee, Sustainability Committee, Community Choice Energy, Sea Level Rise Adaptation Plan, and the Cachuma Operations and Maintenance Board, and brings current understanding of these issues to the classroom. Every drop of water has a story, every rock has a past that affects our future.
Courses taught: Environmental Geology Lecture and Lab, Dynamic Earth Lecture and Lab, Field Studies of the Eastern Sierra Nevada, Field Studies in Death Valley, Geologic Field Studies - Hawaii Volcanology,

Sarah Steiger
Email: ssteiger1@pipeline.sbcc.edu
Sarah studied Physics at Boston College before moving to Santa Barbara where she got her master's and is now a Ph.D. candidate in the Physics Department at UCSB. Sarah's research specialty is in exoplanet direct imaging -- developing new technologies and techniques for imaging planets outside of our solar system. Outside of research and teaching, Sarah loves running, hiking, and playing tabletop games. You can also find her on weekends volunteering at the Santa Barbara Museum of Natural History in the Palmer Observatory and Gladwin Planetarium.
Courses taught: Observational Astronomy Lab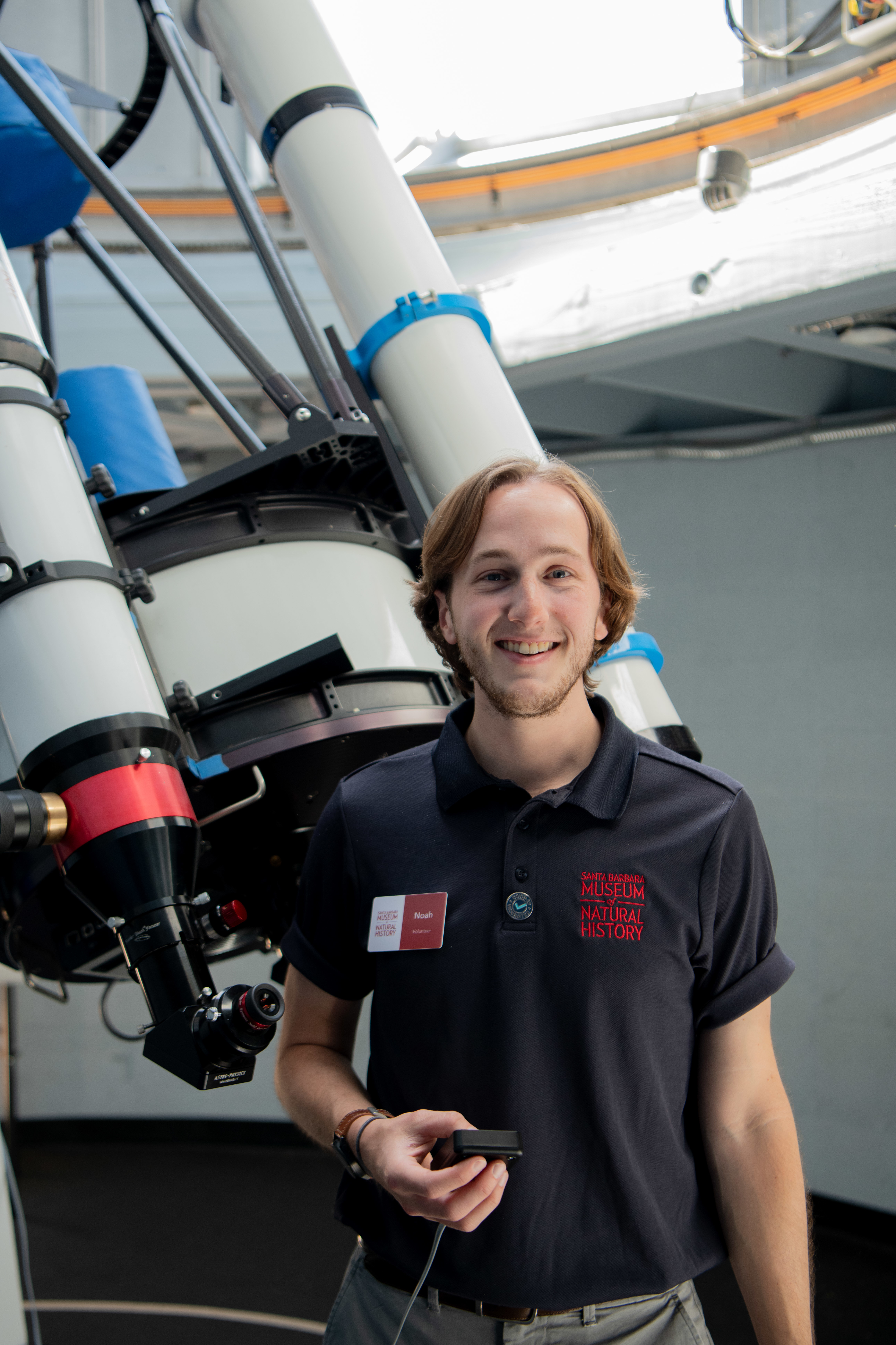 Noah Swimmer, Instructor
Email: nswimmer@pipeline.sbcc.edu
Noah is originally from Michigan and he received his undergraduate degree from the University of Michigan where he studied Physics and Spanish Literature. He obtained his masters degree and is currently a PhD candidate studying physics at UCSB. His research interests include designing, creating, and using astronomical instrumentation using Microwave Kinetic Inductance Detectors (MKIDs) for high contrast direct imaging astronomy. In other words, he builds cameras to put on telescopes that are then used to look for planets and other celestial bodies around stars other than our Sun.
Courses taught: Observational Astronomy Lab

Sabina Thomas, Instructor
Sabina Thomas obtained her PhD in Geology at the Technische Universität of Berlin, Germany. Her focus was on fluid-rock exchange in
metamorphic environments of the Alps. More recent research focused on the intersection of urban development and geology.

Courses Taught: Dynamic Earth (class and lab), Environmental Geology(class and lab), Physical Geography, Weather & Climate; also
participated in Field Studies trips to the Eastern Sierra and Death Valley. In her free time, she enjoys outrigger paddling, rafting trips and
vegetarian cooking.
Courses Taught: Dynamic Earth (class and lab), Environmental Geology (class and lab), Physical Geography, Weather & Climate.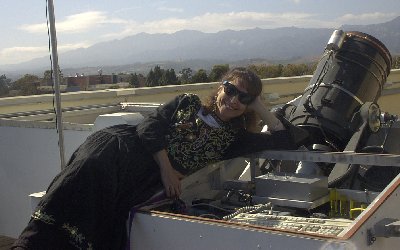 Jatila van der Veen, Instructor
I have been involved in astronomy and physics education and research for over 30 years. I helped design and develop one of the first remotely operated robotic telescope systems in the US (The Remote Access Astronomy Project), and worked for NASA for nine years as Education Lead for the US collaborators on the international Planck Mission. My research has focused on using arts-based teaching strategies to improve access to physics for all students, learning astronomy in virtual immersive spaces, and sonification of astrophysical data. More recently, I have been working with a group at UCSB on dust mitigation for lunar missions.
When I am not working on astronomy, I train for competitive Latin International ballroom dance, and help organize several community shows (see, for example, www.sbassh.com). I have two personal websites (which are, admittedly, badly in need of updating): http://web.physics.ucsb.edu/~jatila/ and https://jatiladance.wordpress.com/.
Courses taught: The online version of Astronomy (EARTH-101) and Honors Astronomy (on campus) in the spring. In the Honors class we study special topics in astronomy, astrophysics, and space travel. This year we will again focus on Lunar Colonization. Please contact me if you are an honors student and want to enroll in this seminar.

Alex Wrobel, Instructor
Email: awrobel@pipeline.sbcc.edu
Alex studied geology at Colgate University in Upstate New York before attending UCSB to complete a PhD on the tectonic evolution of western North America. His research involved extensive fieldwork and geologic mapping to determine the geologic history of mountain ranges in California and Nevada.
Courses taught: Geographic Information Systems - GIS (GEOG/GEOL 171 +171), Dynamic Earth labs (Earth 111L), and helps out with various field classes.
Outside of the classroom, Alex loves to hike, play volleyball, cook, surf, make music, and root for the Yankees!!