EPS Instructors
Geordie Armstrong, Professor
Geordie studied geography and human environmental relationships at San Francisco State, with her research focusing on women in illegal economies and the biogeography of Central America and the Sierra Nevada mountains. She has taught geography at SBCC since 2008, and in the past taught at Ventura College and Antioch University.
Courses Taught: Human Geography, World Regional Geography, California Geography, Physical Geography, and Economic Geography.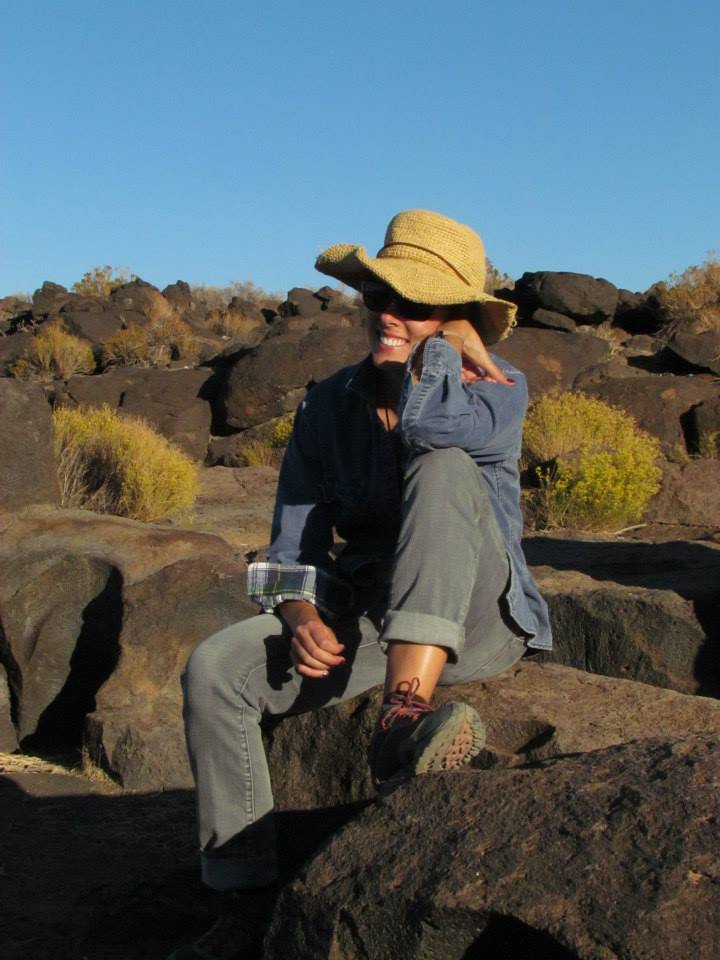 Danielle D'Alfonoso, Instructor
Danielle studied geography at UCSB and Cal State Northridge, and is a proud alumnus of SBCC. She is particularly interested in understanding the effects of the lithosphere on our natural environment. In her free time, Danielle is an avid surfer and outdoor enthusiast.
Classes taught: Physical Geography Lab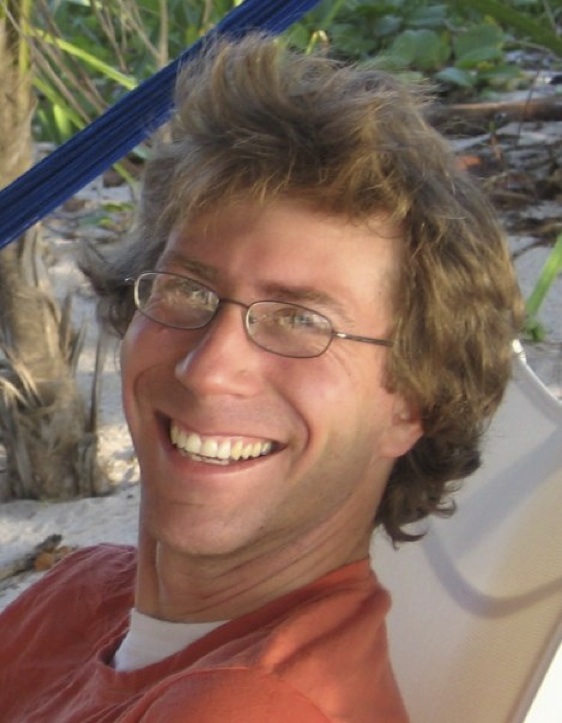 Bill Dinklage, Professor
Courses taught: Dynamic Earth, Environmental Geology, Energy and Natural Resources, Petrology and Rock Forming Minerals, Introductory Field Geology, and Geologic Field Camp, Field Studies of the Western Sierra Nevada, Field Studies in Death Valley, Field Studies of the Eastern Sierra Nevada

Jared Goldberg, Instructor
Jared studied Physics and Philosophy at Claremont McKenna college, received his masters in Physics from UCSB, and is currently a PhD candidate and NSF Graduate Research Fellow at UCSB with research interests in theoretical modeling of massive stars and core-collapse supernovae (he explodes stars on a computer). Courses taught: Introduction to Astronomy Lab, and SIMS Introductory Physics at UCSB.
Courses Taught: Observational Astronomy Lab

Ann Harris, Instructor
I have been an adjunct professor of geology/geography/GIS for over a decade. I have a Master's degree in Geoscience from Eastern Kentucky University and a Master's degree in Instructional Design & Technology from the University of Cincinnati. I completed a Ph.D. in Geology with an emphasis in Paleontology at the University of Kentucky. During my Ph.D. research at UK, I discovered a new species of fossil brittle star in 326 million-year-old rocks of eastern Kentucky. I had the honor of naming and describing this new species, which was just published in the Journal of Paleontology. I enjoy working out at the gym, piloting drones, hiking, working in the garden, and hanging out with my gym tribe.
I currently teach online Geographic Information Systems (GIS) classes at SBCC. GIS can be utilized in almost every field of study, especially geology, biology, ecology, geology, city/urban planning, law enforcement, criminal justice, etc. GIS can help individuals and organizations better understand spatial patterns and relationships. In my online GIS class, we focus on learning the foundations of making maps and data and then we apply these skills/techniques with an end of semester final project.
Classes taught: GIS

Sean Kelly, Professor
Sean grew up in Santa Barbara and graduated from Santa Barbara High and then went on to study physics at UCSB. He left Santa Barbara (too small) and moved to New York to begin his graduate studies. Sean met his wife Mary in New York and has a 19 year old son, Connor. After receiving a masters degree from NYU, Sean was invited to continue doing research at Brooklyn College under Professor Micha Tomkiewicz who promised him it would only take a few years.
Sean spent seven years teaching physics and doing research in experimental solid state physics at Brooklyn College, CUNY (1995-2002). He taught high school physics and chemistry at private schools in New York (Xaverian High School, 2002-2007) and in Santa Barbara (Bishop Diego High School, 2007-2013) before finally landing at Santa Barbara City College. Sean first taught as an adjunct for the SBCC astronomy lab in fall 2009. He worked as an adjunct in physics and astronomy from 2009-2015 and began "the best job of his life" in Fall 2015 as a tenure track astronomy professor. Sean will be a tenured professor starting in Fall 2019. Sean keeps himself busy as a mentor for both the Astronomy and Rubik's Cube clubs, and in his spare time likes to travel with his family.
Courses Taught: Intro Astrophysics, Introductory Astronomy, Observational Astronomy Lab

Stephanie Mendes, Professor
Courses taught: Intro Physical Oceanography Lecture and Lab, Historical Geology Lecture and Lab, Field Studies of the Eastern Sierra Nevada, Field Studies in Death Valley, Introductory Field Geology, and Geologic Field Camp, Geologic Field Seminar of the Colorado Plateau, Geologic Field Studies - Hawaiian Volcanology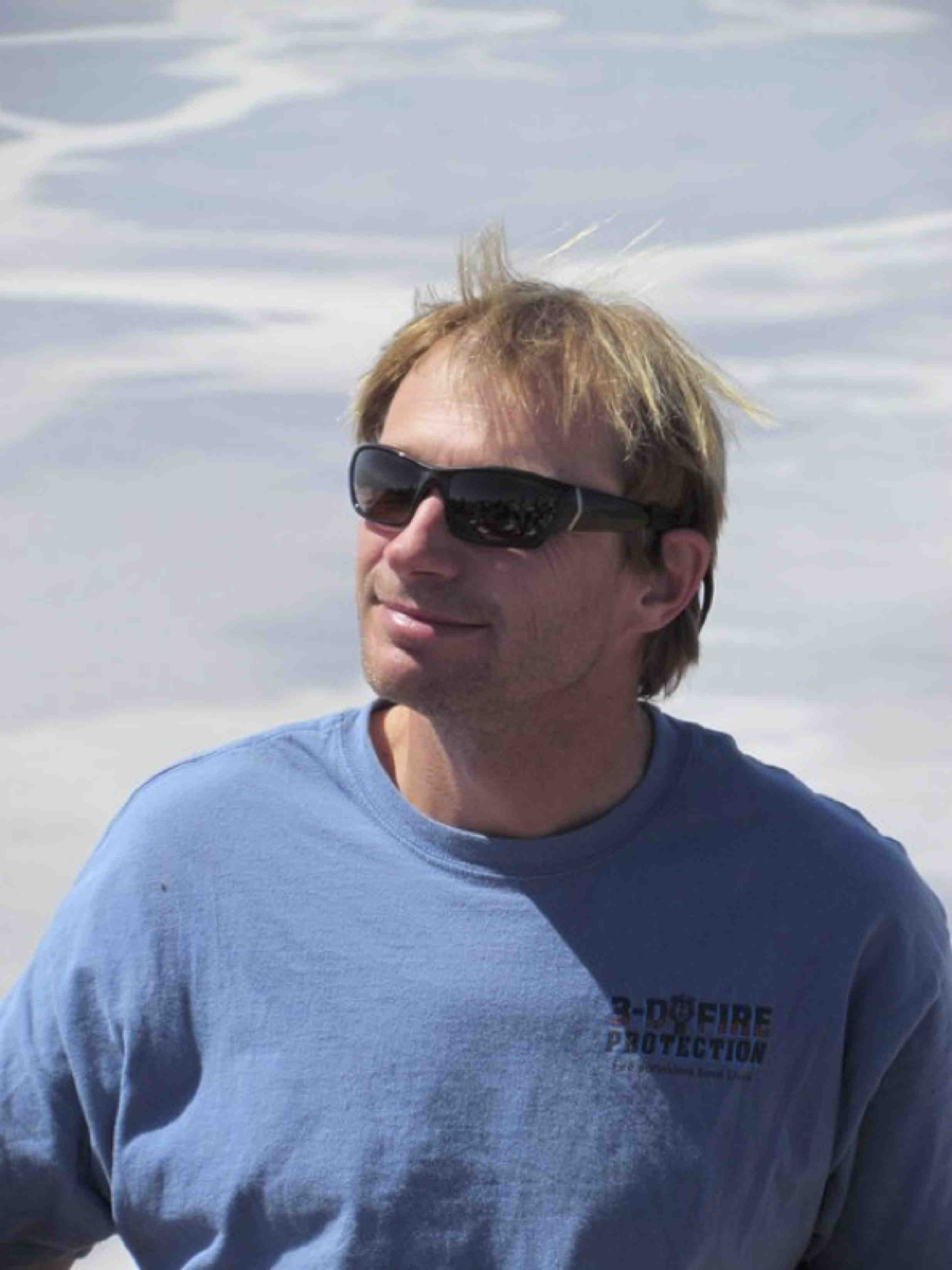 Erin O'Connor, Professor
Courses Taught: Introductory Astronomy, Observational Astronomy Lab, Black Holes and the Universe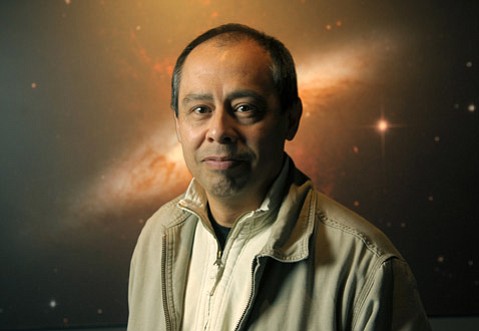 Javier Rivera, Instructor
Courses Taught: Observational Astronomy Lab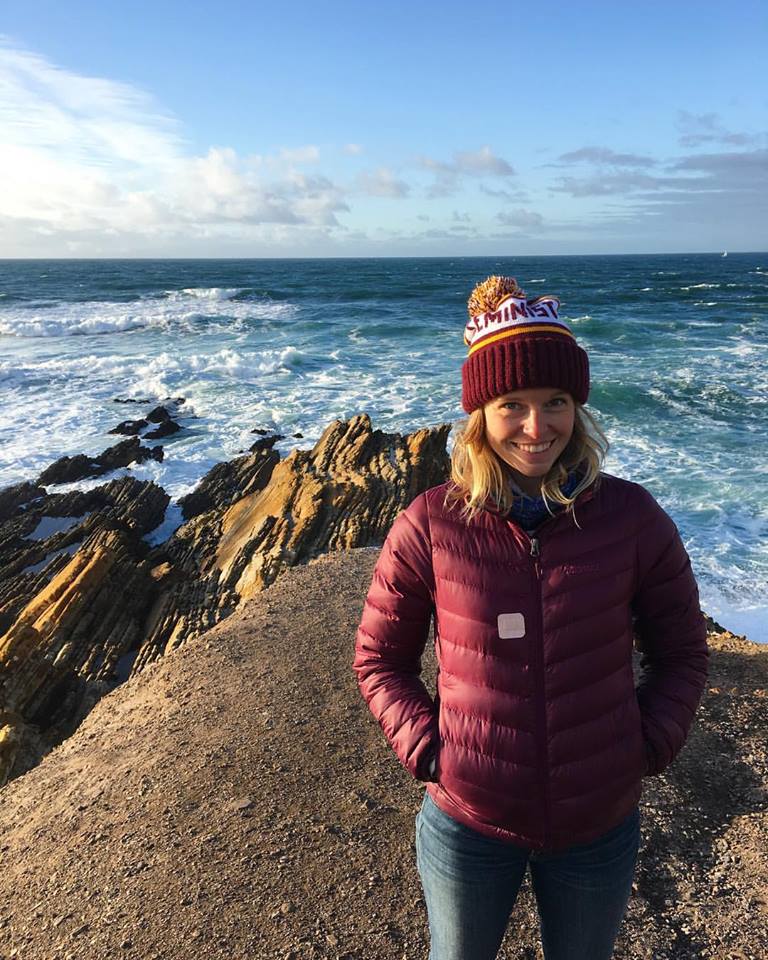 Jenna Rolle, Instructor
Jenna has a BS in Molecular Biology and MS in Geosciences both from the University of Wisconsin-Milwaukee. Her research has focused on paleoecology of shallow marine environments following the End-Permian Mass Extinction as a proxy for better understanding the affects of modern day climate change in our global ocean.
Courses taught: Dinosaurs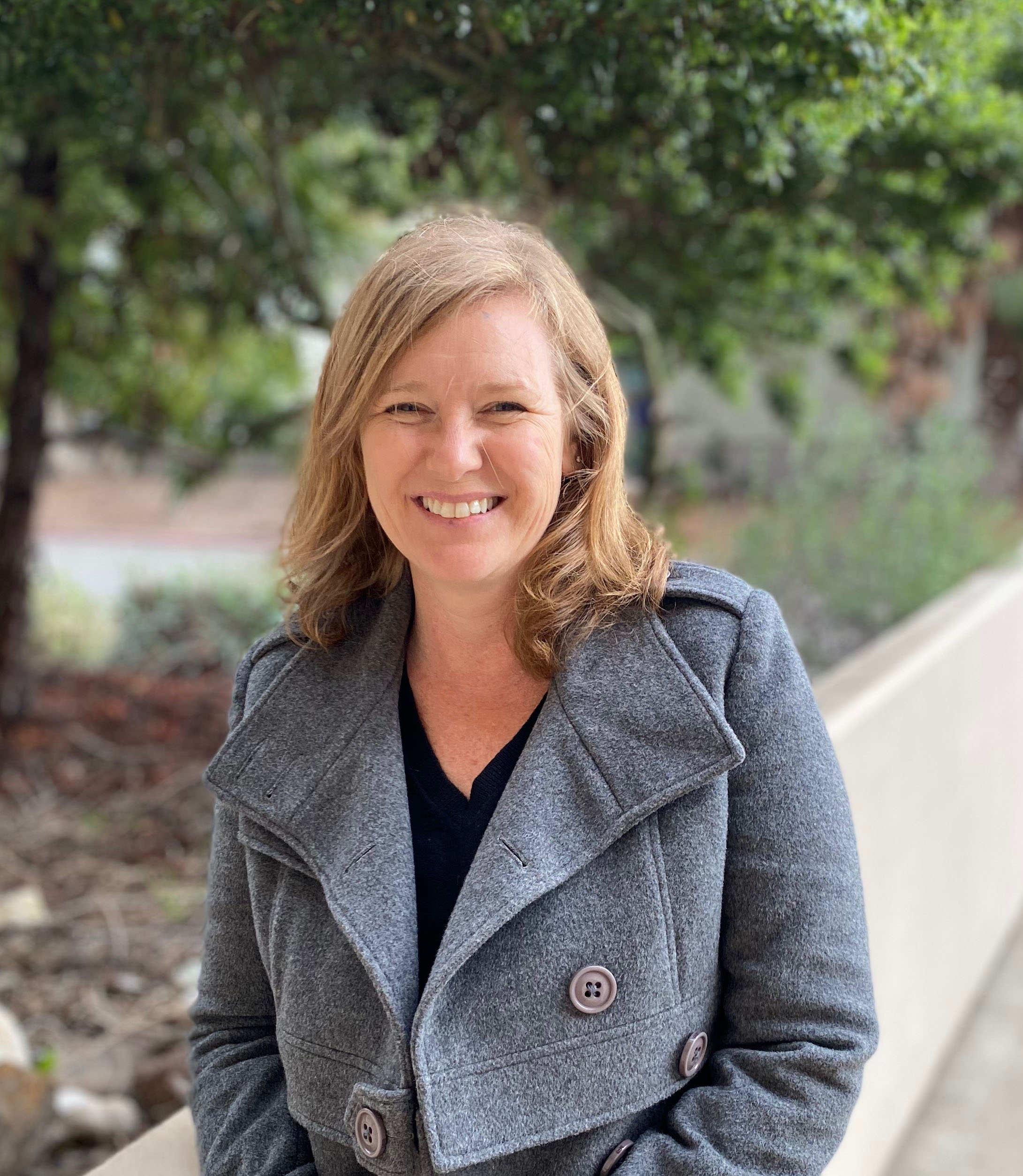 Kristen Sneddon, Professor
After experiencing the 1989 Loma Prieta Earthquake in San Francisco, Kristen moved home to Santa Barbara and took her first SBCC Geology Field Studies course, which changed her life and her major. She took every Geology class offered in her time at City College and transferred to UCLA where she majored in Applied Geophysics. In her time at UCLA, she experienced the Northridge Earthquake and got to explore Geophysical Field Studies in Hawai'i, where she first walked on crackling fresh lava and measured speeds of flowing lava tubes. Kristen later studied Geophysics at Colorado School of Mines, with an emphasis on modeling groundwater and soils contamination while conducting research at the United States Geological Survey (USGS). Moving back to Santa Barbara and teaching at SBCC has been one of the greatest joys of her life. Her mom, her husband, and (so far) two of her three kids have all attended SBCC. Kristen loves teaching about the local geology, taking students on 5-day field courses to the Eastern Sierra and Death Valley, and longer trips studying volcanology on the Island of Hawai'i. (You should come!) Kristen has a particular passion for issues of climate change, water management, alternative energy, and disaster resilience. She serves on our local Water Commission, Creeks Advisory Committee, Sustainability Committee, Community Choice Energy, Sea Level Rise Adaptation Plan, and the Cachuma Operations and Maintenance Board, and brings current understanding of these issues to the classroom. Every drop of water has a story, every rock has a past that affects our future.
Courses taught: Environmental Geology Lecture and Lab, Dynamic Earth Lecture and Lab, Field Studies of the Eastern Sierra Nevada, Field Studies in Death Valley, Geologic Field Studies - Hawaii Volcanology,

Sabina Thomas obtained her PhD in Geology at the Technische Universität of Berlin, Germany. Her focus was on fluid-rock exchange in metamorphic environments of the Alps.
Courses Taught: Dynamic Earth (class and lab), Environmental Geology (class and lab), Physical Geography, Weather & Climate.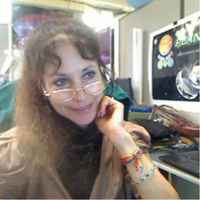 Jatila van der Veen, Instructor
My research in science education focuses on: arts-based teaching strategies to improve access to physics for all students; learning astronomy in virtual immersive spaces; and visualization and Sonification of astrophysical data - applications in research and education. Currently, I am working with Professors Philip Lubin (Physics) and Joel Rothman (BioSci) and others on the development of a new Interdisciplinary Center for Interstellar Exploration.
Courses taught: Introductory Astronomy