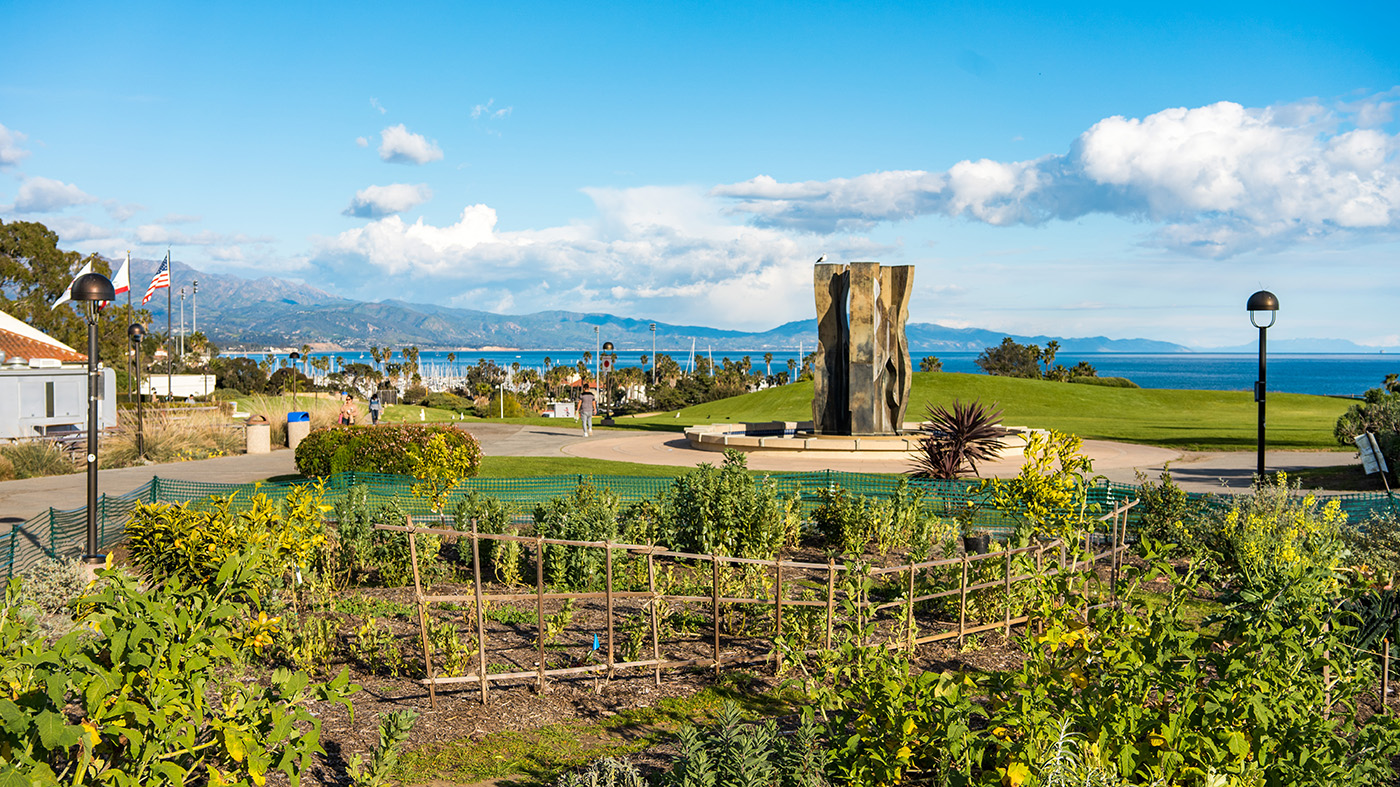 Coronavirus (COVID-19) Information for the SBCC Community
Effective January 1, 2023 the COVID-19 vaccination requirement has been removed for students enrolling in Spring 2023 classes and for all employees (except where required by federal and state law, public health agencies, or appropriate governing organizations for specific programs and activities).
---

Santa Barbara County is currently in the "Low" COVID-19 Community Level) (CDC COVID-19 Community Levels).
What does this mean for employees and students coming to SBCC campuses?
Masks are strongly recommended indoors but NOT required.

Spring 2023 Updates:
Please, note: SBCC COVID protocols are subject to change with the evolving developments of COVID-19 infections in the SB County.
---
COVID-19 Masking Guidelines
Low Tier - Strongly Recommended
Medium Tier - Required
High Tier - Required

COVID-19 Directrices de uso de Mascarillas
Nivel Bajo - Encarecidamente recomendado
Nivel Medio - Requerido
Nivel Alto - Requerido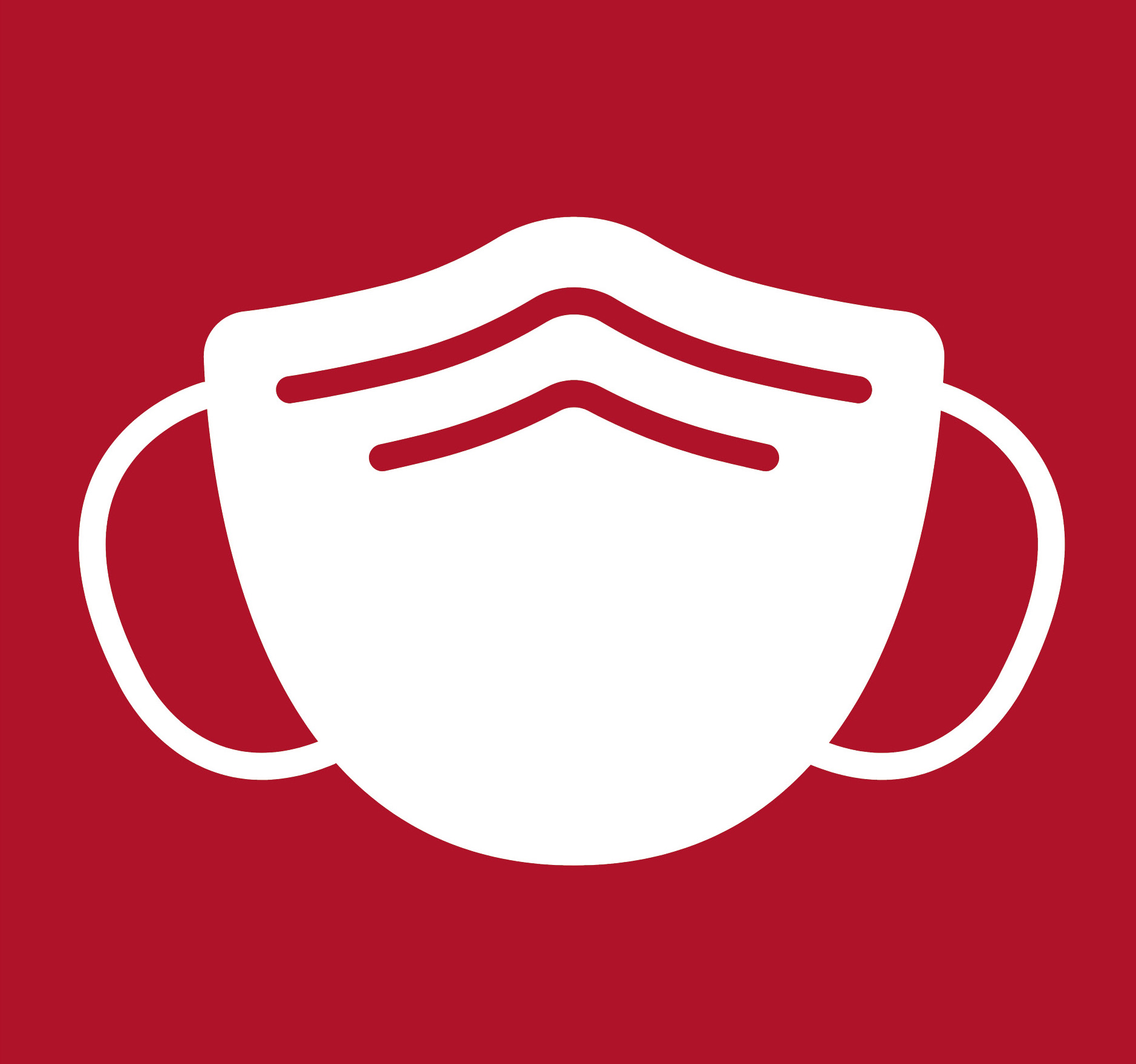 CDC COVID Data Tracker - Santa Barbara County

3 Key Steps for a Safer Campus
Vax.
COVID-19 vaccines are safe and effective at protecting people from getting seriously ill, being hospitalized, and dying.
Test.
Testing requirements remain in place where required by third-party licensing bodies or government agencies.
Mask.
At present indoor masking is strongly recommended, but not required.
Wearing an approved mask indoors is required during "medium" or "high" tiers of community transmission.
Coming to Campus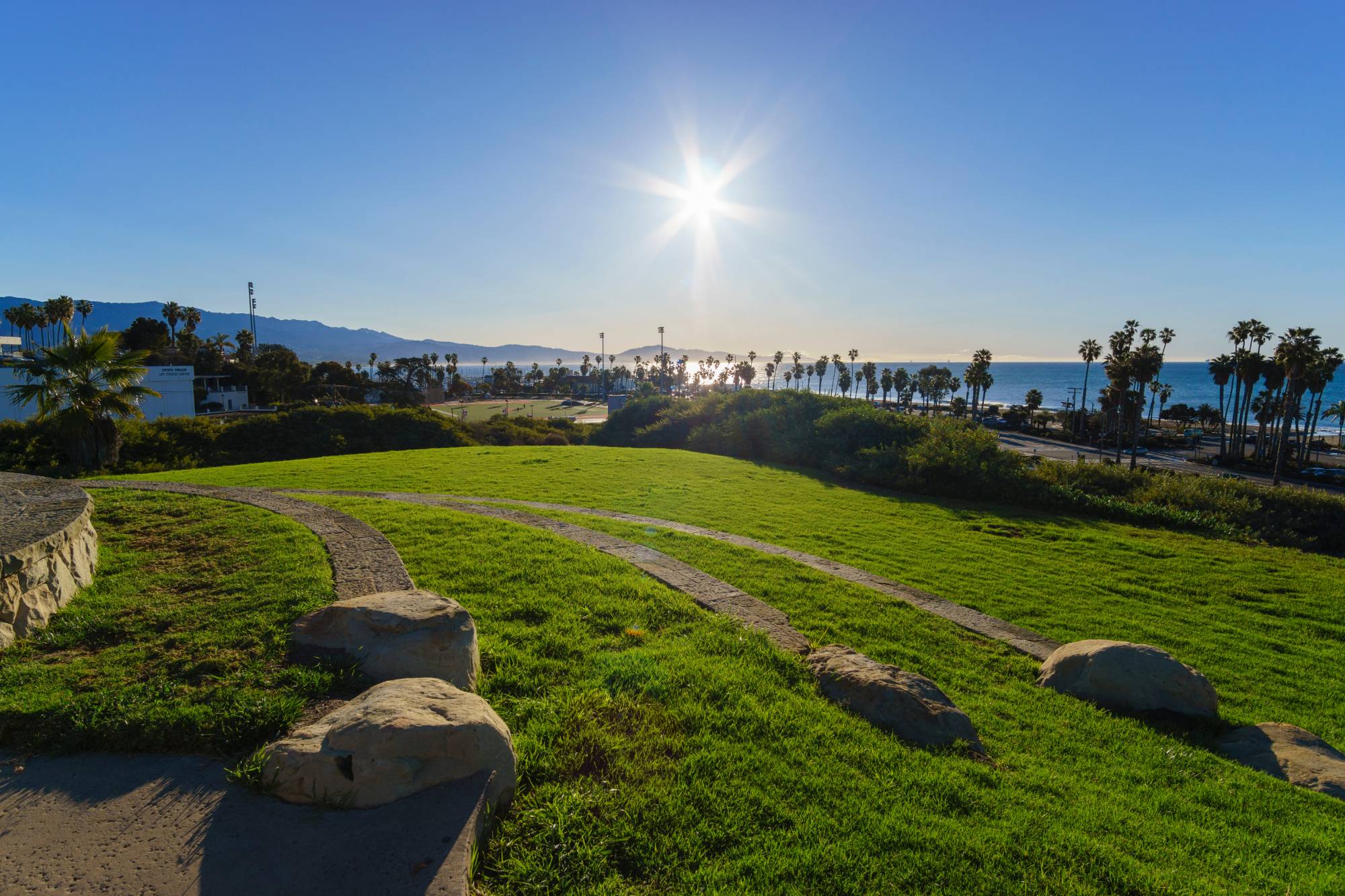 COVID Response Team
Questions? Find someone who can help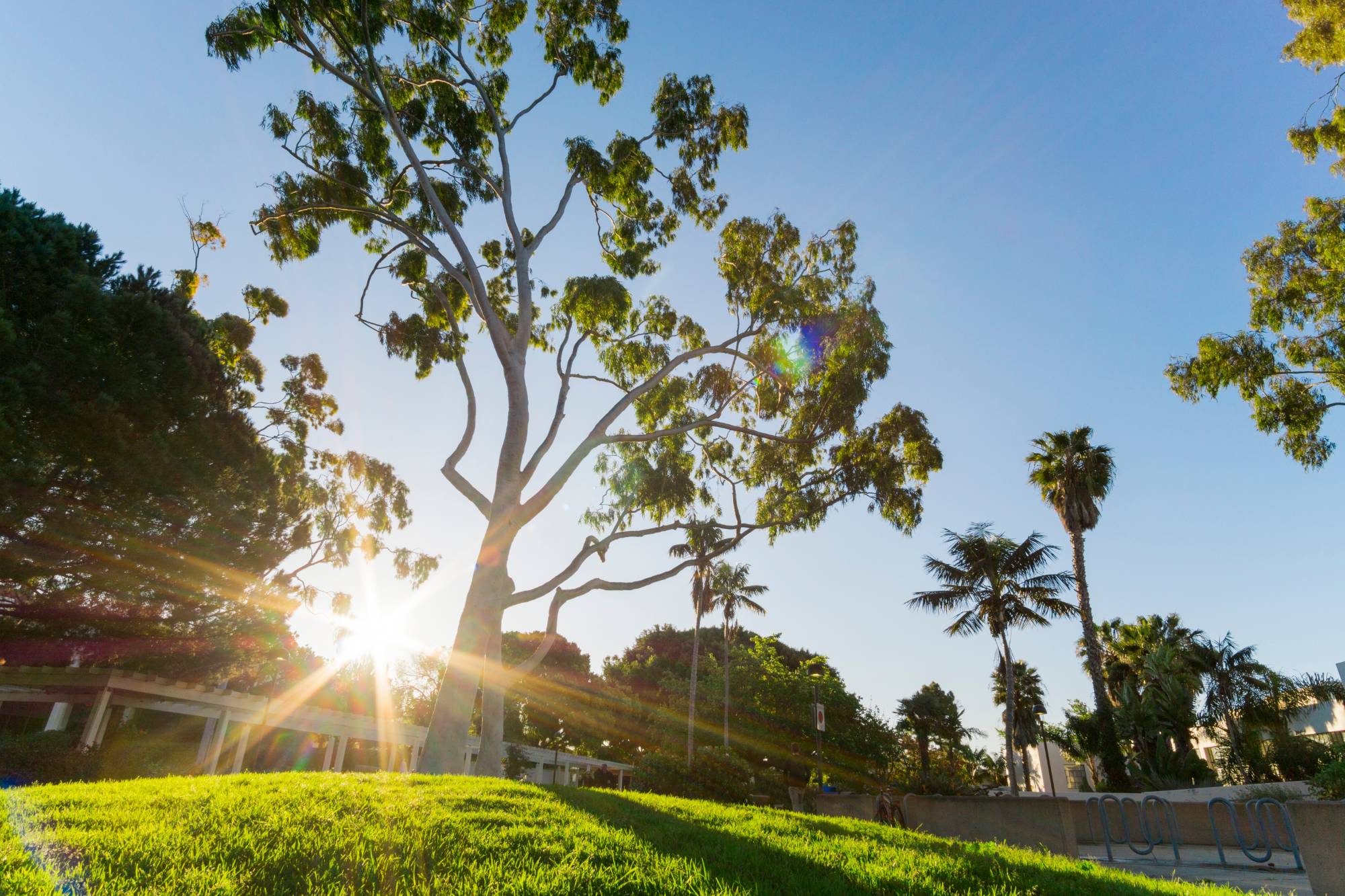 Testing Info
Need to get tested? Click for dates, times, and locations at all three campuses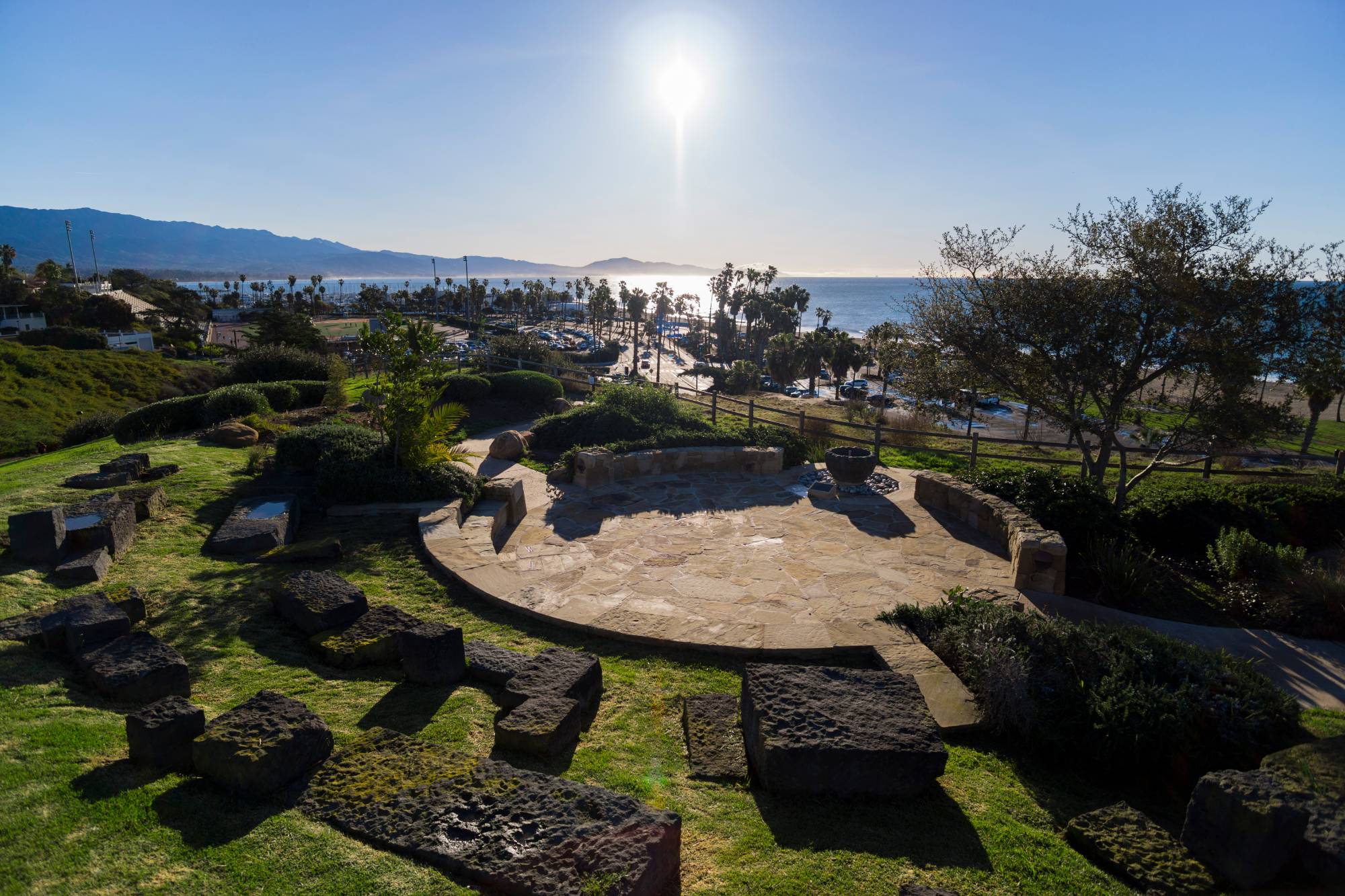 Visiting Campus
Coming on-campus? Here's what you need to know
---
Questions?
Contact our COVID Response Team!


---
Frequently Asked Questions
Effective January 1, 2023, the COVID-19 vaccine requirement for working, studying or participating in in-person activities at the District's Main, Wake, and Schott campuses no longer applies. Students registering for the Spring Semester 2023 do not need to be vaccinated to sign up for in-person classes.

Test within 3-5 days after last exposure.
Per CDPH masking guidance, close contacts should wear a well-fitting mask around others for a total of 10 days, especially in indoor settings and outdoors near others.
If symptoms develop, test, and stay home. Do not come to campus.
AND
If the result is positive, inform the COVID response team and your instructor or supervisor and follow isolation instructions for persons testing positive for COVID-19 – see question below.

Stay home for at least 5 days after start of the symptoms (Day 0) or if asymptomatic, for 5 days after the date of your first positive test (Day 0). Use this CDPH calculator to calculate the concrete dates.
Inform the SBCC COVID response team and your instructor or supervisor.
If symptoms are not present or are resolving, test on day 5. If the result is negative, you can end isolation and return to campus wearing a well-fitting mask around others until 10 days have passed from the "Day 0" of your infection.
If unable to test, choosing not to test, or testing positive on Day 5 (or later), continue isolation until 10 days from the "Day 0" have passed and if you are fever-free for 24 hours or more without the use of fever-reducing medication.

Note: If fever is present, isolation should be continued until 24 hours have passed since the fever resolved.

Stay at home isolating from others and test.
If negative, rest to recover or visit your physician for diagnosis and treatment.
If positive, follow the instructions above for persons testing positive for COVID-19.

With the recent rise of Arcturus infections, "Pink Eye" has been added to the list of the COVID-19 symptoms. Pink Eye and High Fever are two most common symptoms of this particular subvariant, affecting children as well as adults. If you experience or are exposed to a pink eye, think COVID and test.

For the rest of the COVID-19 symptoms see the CDC "Symptoms of COVID-19" website.

SBCC offers cost-free PCR testing for SBCC students and employees through at Earl Warren Showgrounds through our partnership with Aptitude Labs.
Additionally, SBCC students and employees can pick up a cost-free Antigen Test kit available at specific distribution sites on Main, Schott and Wake campus.
See our testing info page for full details!

At-home antigen tests are less accurate than the PCR tests therefore they may not detect the SARS-CoV-19 virus if you are testing too soon after you were exposed to someone with COVID-19. Especially if you don't have any symptoms, at-home antigen testing may result in false negatives early in the infection. As a rule of thumb, when testing antigen negative on day 3 to 5 after exposure if asymptomatic or at the on-set of symptoms, if symptoms develop, FDA recommends repeating the test within 24 to 48 hours to confirm the negative result.



Note:

Positive results are accurate showing an active COVID-19 infection.

PCR testing is very sensitive. It is best used for early detection of COVID-19 in persons without symptoms.
Antigen tests are good at detecting an active infection therefore they are best used to confirm COVID-19 when experiencing COVID-like symptoms and/or for testing on day 5 after the infection was established (either via a previous positive test or through symptoms onset) for an early isolation release.

Our PCR testing is offered through an integrated "Cleared4/Aptitude Labs" system that supports the cost-free service arranged for the SBCC employees and students. Test results are automatically uploaded to your Cleared4 account within less than 24 hours.
Our case support and contact tracing service is also connected to the Cleared4 platform. Note: That an updated mobile phone number in Cleared4 and your collaboration with our contact tracers is needed to keep you and our community healthy and on-campus.

If you have:

Contacted the COVID response team and/or your instructor or supervisor at the offset of symptoms and/or infection
Tested positive with Aptitude Labs using the cost-free PCR testing
And
Uploaded a positive test result from a provider other than Aptitude or a positive Antigen test result at the time of testing to your Cleared4, our contact tracers can help with formal attestation of your excused absence.



Note: Unfortunately, if you have neither contacted the COVID response team, nor provided the positive test result in a timely manner, we are unable to attest to your excused absence.
Norovirus Information
Norovirus and COVID can present similar initial symptoms, so we've provided some info here to help differentiate the two
Noroviruses have been around for a long time. They result in foodborne illness causing inflammation of the stomach and small and large intestines.
They spread through:

Contaminated Food and Water Consumption – eating food and drinking liquids contaminated with norovirus
Contaminated Surfaces – preparing a contaminated food, cleaning up infectious stool or vomit, touching a surface with the virus on it and then touching your mouth, nose or eyes.
Person to person – through direct contact, caring for or sharing food or utensils with someone infected with norovirus.

The incubation period for Norovirus infection is very short.

A person usually develops symptoms within 12 to 48 hours after exposure

.
Infected persons are

contagious from the symptoms onset to at least 3 days after recovery (in some cases as long as 2 weeks after recovery)

.

In terms of personal condition, people get better within 1 to 3 days

with no long-term negative effects on health.
The complications to look for is

dehydration

as it can lead to hospitalization. Call a healthcare provider right away if young children, older people, or anyone getting sick seems dehydrated.

Frequently wash your hands (vigorously, with soap and warm water), especially after toilet visits and changing diapers and before eating or preparing food.
Carefully wash fruits and vegetables, and thoroughly cook shellfish (the virus is killed above 60ºC /140ºF, freezing does not kill it)
Thoroughly clean and disinfect contaminated surfaces immediately after an episode of illness by using a bleach-based household cleaner.
Immediately remove and wash clothing or linens that may be contaminated with virus after an episode of illness (use hot water and soap).
Flush or discard any vomit and/or stool in the toilet (with the lid down) and make sure that the surrounding area is kept clean.
Infected persons should not prepare food while they have symptoms and for 3 days after they recover from their illness.

Note: Food that may have been contaminated by should be disposed of properly.

Norovirus
COVID-19

Foodborne illness

- inflammation of the stomach and the small and large intestines

Respiratory illness

– affects airways and lungs

Spreads via:

Contaminated Food and Water Consumption

Contaminated Surfaces

Person to person

- direct contact or sharing utensils with infected individual

Spreads via:

Person to person

through inhalation of respiratory droplets

Airborne Transmission

– exposure to an infected person

Contaminated Surfaces

(Low Risk)

Symptoms of infection:

Diarrhea
Vomiting
Nausea
Stomach pain/cramps

Occasionally:

Low grade fever and chills
Headaches
Muscle Aches
General Sense of Tiredness

Symptoms of infection:

Fever or chills
Cough
Shortness of breath or difficulty breathing
Fatigue
Muscle or body aches
Headache
New loss of taste or smell
Sore throat
Congestion or runny nose
Nausea or vomiting
Diarrhea

Symptoms onset 12 to 48 hours after exposure to norovirus

Symptoms may appear 2 to 14 days after exposure – most common appearance in 3 to 5 days

Note: some infected people may remain asymptomatic

Duration of feeling ill: Most people with norovirus illness get better within 1 to 3 days.
Duration: depending on severity. If sickness mild 1 to 2 weeks, if severe up to 6 weeks, in rare cases - long-term.
Infectious period:
Infected persons are contagious from the symptoms onset to at least 3 days after recovery (in some cases as long as 2 weeks after recovery).
Infectious period:
2 days prior to symptoms onset (asymptomatic positives - 2 days prior to testing) + 10 days after symptoms onset or testing positive – 1st 5 days crucial.
Risk:
Dehydration can lead to hospitalization.


Call a healthcare provider right away

if young children, older people, or anyone getting sick seems dehydrated.

Risks below need emergency medical attention - call 911 if you or anyone else has:

Trouble breathing
Pain or pressure in the chest
Bluish lips, skin or nail beds
New confusion or inability to wake or stay awake

No medications or vaccines at this time

Treatment
Oral antivirals:

Paxlovid – persons with high risk - 12 years +, weighing 88 lbs +,with mild to moderate symptoms
Molnupiravir - adults with high risk - 18 years +, with no access to other C-19 treatment, with mild to moderate symptoms

Vaccines
Public Health Resources

Santa Barbara County Public Health Department

California Department of Public Health

Centers for Disease Control and Prevention
Santa Barbara County Data



Additional Info