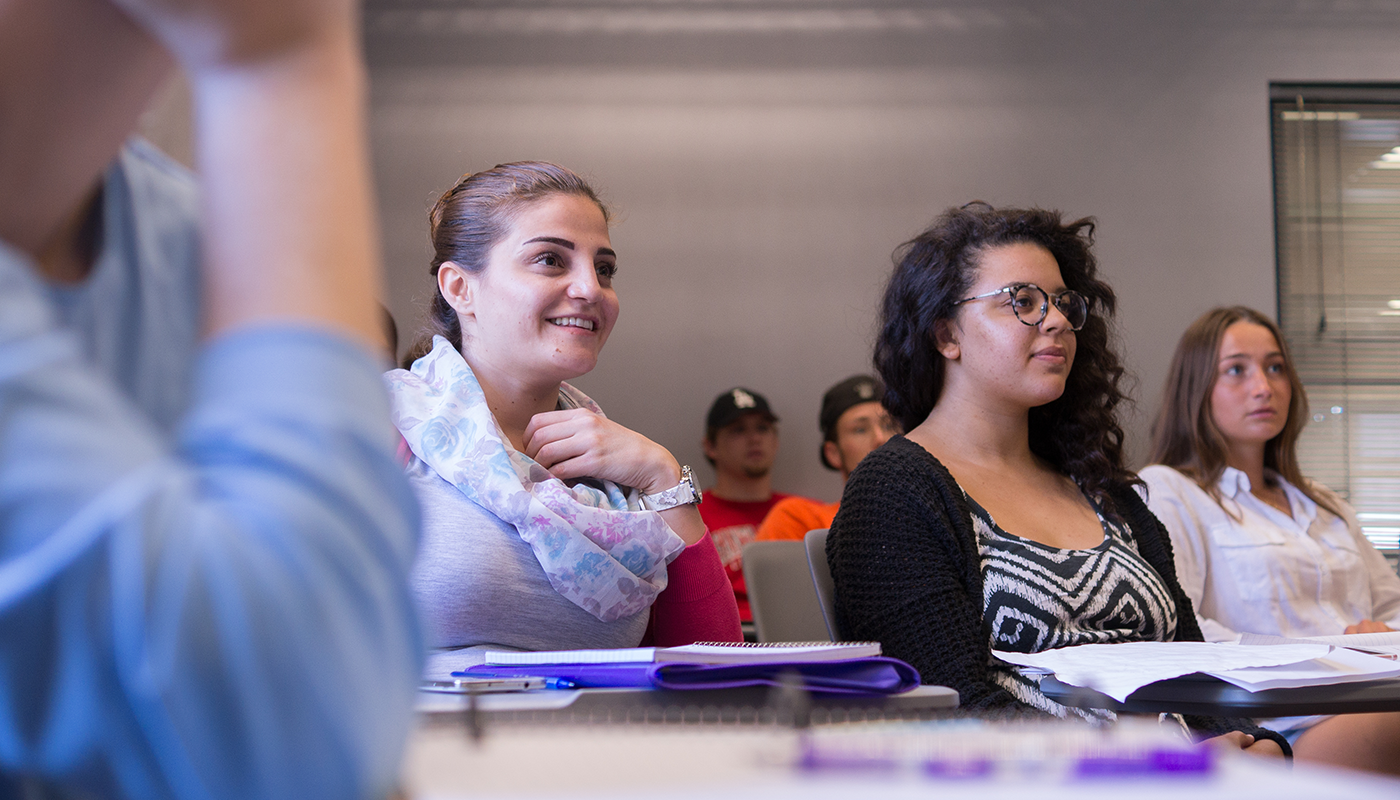 Human Resources
What We Do

Santa Barbara City College is an equal opportunity employer committed to nondiscrimination on the basis of national origin, religion, age, gender, gender identity, gender expression, race, ethnicity, color, medical condition, genetic information, ancestry, sexual orientation, marital status, physical or mental disability, pregnancy, military and veteran status, or because he/she is perceived to have one or more of the forgoing characteristics, or based on association with a person or group with one or more of these actual or perceived characteristics. Reasonable accommodation will be provided for applicants with disabilities who self disclose.
---

Monday through Friday, 8am to 4:30 pm.
---
Staff

The following may be of help when deciding who to call in the Human Resources Department when you need assistance regarding human resources matters. If your need is not addressed by the information provided below, contact 805-965-0581 extension 2258 and your call will be directed to the appropriate resource.
Michael Shanahan, Esq. (805-965-0581 Ext. 4734) - Vice President
Policy development, interpretation
Collective bargaining, contract administration
All employee human resources matters
EEO/Title 5 unlawful discrimination complaints
Rachel Walsh (805-965-0581 Ext. 4733) - Adm Asst III (confidential)
Supports Michael Shanahan
Provide information and assistance to employees and public
Past practice and research support
Board items (Consultants and Volunteers)
Research Board Policy questions
BPAP committee support, minutes and web page maintenance
Maintains HR budget (General and Categorical Funds), Accounts Payable/Receivables
College Organizational Chart administration
Banner administration
Back-up operational support (recruitment, interview scheduling)
Vacant (805-965-0581 Ext. 4233) - Director
Oversee day-to-day HR operations
Supervise assigned HR staff
Recruitment and Selection
Employee-Employer Relations
Classification and Compensation
EEO/ Title 5 unlawful discrimination complaints
Adrienne Betty (805-965-0581 Ext. 2266) - Interim Risk Manager & Deputy Title IX Coordinator
Workers' Compensation
Property & Liability
Safety & Loss Control Programs
Ergonomic Evaluations
Title IX
Perla Jones (805-965-0581 Ext. 2576 ) - HR Tech III (confidential)
Recruitment/Salary Rating/Interviews/Processing of Contract Faculty/Certificated Administrators
Certificated Personnel matters, e.g., Board Items, Appointments, Retirements/Resignations, Leaves of Absence, Instructor/Administrator Contracts, Administrator Evaluations, Salary Class Transfers, Reduced Workload Program, Sabbatical Leaves, Post-Retirement Contracts, Working Schedules, Update of Academic Titles, March 15 Notices, Catalog Updates and other changes of status items.
Faculty/Administrative hiring committee orientation
Faculty Minimum Qualifications and Credentials
Educational Administrator evaluation process administration
Banner administration
PeopleAdmin system administrator
Faculty Service Area issues
Sharon Remacle (805-965-0581 Ext. 2713) - HR Tech III (confidential)
Employee Benefits- new hire orientation and enrollment, eligibility, annual open enrollment for employees and retirees, enrollment changes, contract and policy interpretation, PERS retirement coordination, disability, liaison with providers
Leave of Absence coordination
Classified staff Professional Growth- application processing
Management Professional Growth Program administrator
ADA Coordinator- workplace accommodation, return-to-work needs
Administration of Classified staff special events, i.e. Employee of the Year, In-Service
Banner administration
Provide information and assistance to employees and public
L. Yvette Decierdo (805-965-0581 Ext. 2715) - HR Tech III
Non-Credit

Adjunct Instructors processing, salary placement, change of status items and updates

User support for HR Technicians on all operational and data base functions
Banner data custodian, ad hoc report generation, data analysis
HR representative for Banner initiatives and upgrades as required
HR representative for collegewide initiatives
PeopleAdmin assistance and administration
Vacant (805-965-0581 Ext. 5114) - HR Tech II (confidential)
Karina Morales (substitute)
Permanent Classified staff matters
Recruitment, interview scheduling
Processing of new classified employee hires
Classified employee personnel file maintenance
Classified interview committee orientation
New employee orientation
Longevity recognition program administration
Classified staff and management evaluation process administration
Provide information and assistance to employees and public
Banner administration
PeopleAdmin assistance and administration
Gordon Miguel (805-965-0581 Ext. 4747) - HR Tech II
Oversees On-Campus Student Employment
Processes paperwork for all student employees
Front desk responsibilities, provides information and assistance to employees and public
Processes paperwork for all hourly staff employees
Banner administration

EPAF user set-up and p

rimary training resource

Assistance with HR website maintenance and updating
Candace Eckert (805-965-0581 Ext. 2730) - Senior Office Assistant
Front desk responsibilities, provides information and assistance to employees and public
New employee paperwork preparation
Placement of recruitment advertising
Banner administration
PeopleAdmin employment system assistance
Support HR office projects
TB test records maintenance
If unsure who to contact in HR, Candace is a good starting point
M Glenn Dixon (805-965-0581 Ext. 4254) - HR Tech II (confidential)
Faculty Minimum Qualifications and Credentials
Adjunct Instructors processing, salary placement, change of status items and updates
Summer Session hiring and salary placement
Coordinates with Educational Programs, Payroll and Scheduling Office for Adjunct pay
Monitors teaching assignments
Banner administration
PeopleAdmin assistance and administration
---
Human Resources
Santa Barbara City College
721 Cliff Drive
Santa Barbara, CA 93109

General Human Resources Contact:
805-965-0581 Ext. 2258
Location: East Campus Office Center, ECOC 3/4