Board of Trustees
Board members directly represent the people of the SBCC District (Carpinteria to Goleta) in determining board general policies and making decisions, which govern the total operations of the entire District and Santa Barbara City College.
The seven members of the Santa Barbara Community College District Board of Trustees are elected by District voters for four-year terms and represent areas within the District.
The Board meets at 4:00 p.m. on the second and fourth Thursday of each month (unless otherwise announced), in the MacDougall Administration Center. Meetings are open to the public. Please call (805) 730-4011 with questions, Monday-Friday.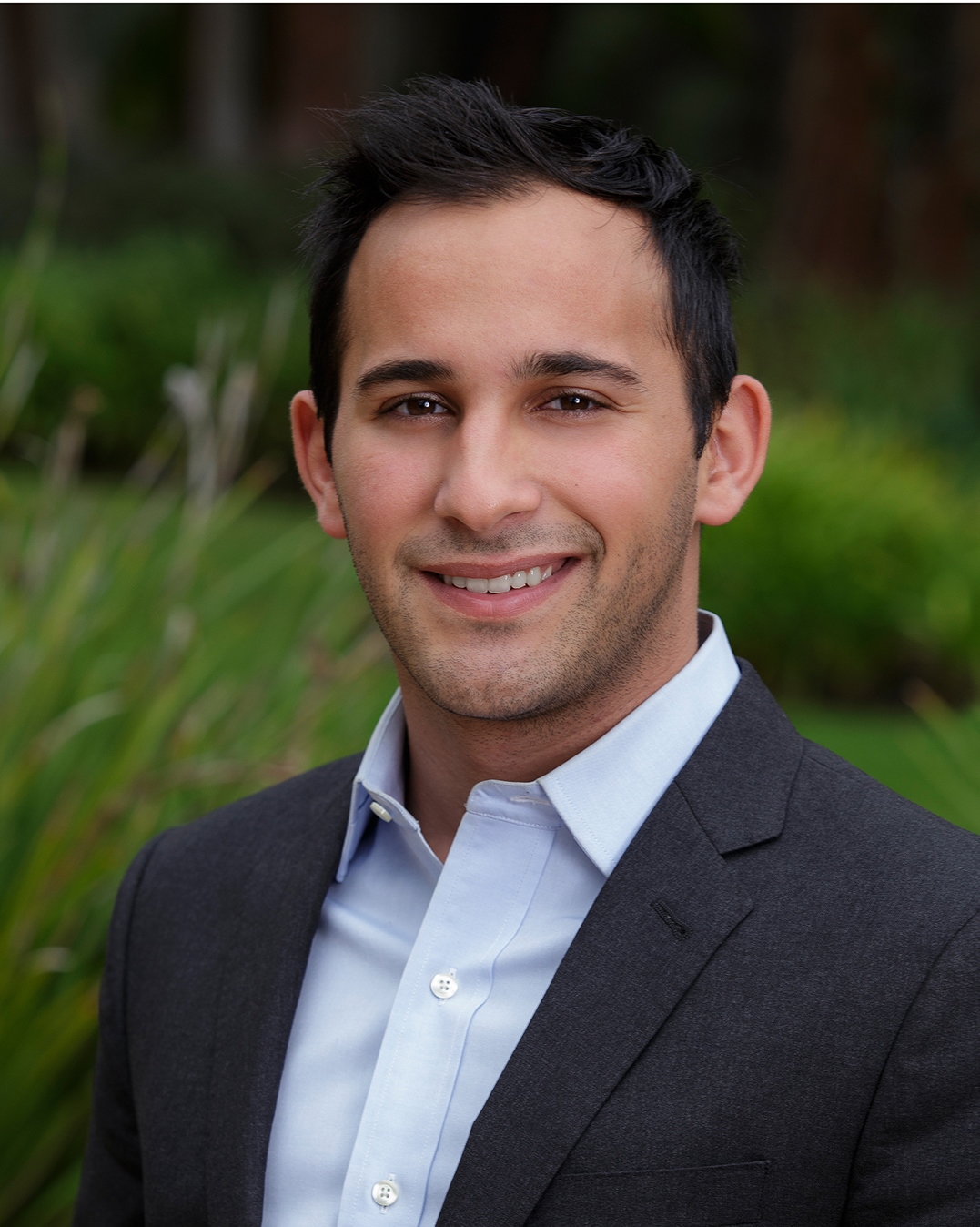 Jonathan Abboud joined the Governing Board in December 2014. Jonathan Abboud is the youngest Community College Trustee in California – elected in November 2014 to represent the communities of Isla Vista, UCSB, and Hope Ranch. Jonathan, a first generation American and college graduate, was born and raised in the City of Los Angeles and has lived in Isla Vista since 2010. He completed his B.A. in Political Science at the University of California Santa Barbara in 2014. As a student Jonathan became increasingly involved on campus and especially in the student movement against the early 2010s budget cuts, he served as Associated Students President his final year. Upon graduation, Jonathan co-founded the Isla Vista Self Governance Initiative, which has succeeded in designing, lobbying for, and passing the Isla Vista Community Services District, a specialized form of local government, on the November 2016 ballot. Jonathan enjoys cooking, browsing Reddit, and watching political debates.
Marsha S. Croninger (Area 5-Mission Canyon and Santa Barbara)
mscroninger@sbcc.edu
Marsha Croninger joined the Governing Board in 2010. She was President of the Board from December 2015 through January 2018. Marsha practiced law for over 30 years and was a partner at McDermott, Will & Emery in their Los Angeles office for 10 years where she headed the firm's Environmental Law practice before retiring in 2005. She began her legal career in 1977 in Sacramento working for the State of California providing advice to programs for mental health, health care facility licensing, and public drinking water systems. She became the Senior Staff Counsel for the state's environmental cleanup and enforcement programs and drafted and negotiated numerous environmental legislative bills in the California legislature for then-Governor Brown. In 1989 Marsha moved to the private sector joining the law firm Jones Day where she became a partner. Before attending law school Marsha was a high school science teacher. She grew up in Philadelphia where she attended Germantown Friends School and moved to California in 1969. Marsha received her BA from Connecticut College in biology and JD from McGeorge School of Law. She also has experience operating a small business and in real estate development. Marsha and her husband Charles have lived in Santa Barbara since 2001 where they are involved in many community activities. She is an advocate for SBCC's educational role preparing students for better jobs and meeting the needs of our community and its members throughout their lives.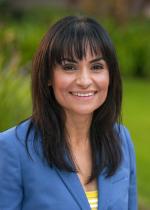 Veronica Gallardo (Area 3-Santa Barbara)
vggallardo@sbcc.edu
Veronica Gallardo joined the Governing Board in December 2012. She is originally from the Bay Area and has been a resident of Santa Barbara for 20 years. She is an active member of the Santa Barbara community where she has served and volunteered for various community organizations. She currently teaches first grade and is employed by the Santa Barbara Unified School District. She holds a Masters of Science in Reading, CSU Fullerton, a California Reading Specialist credential, a Multiple Subject credential, B.A. English Literature, UCSB, and A.A. degrees from SBCC. Veronica lives in Santa Barbara with her husband, Juan, and her two kids.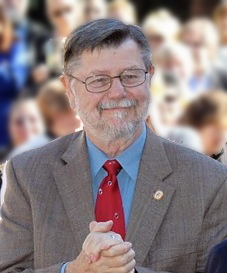 VICE PRESIDENT 2019
Dr. Peter O. Haslund - Vice President (Area 1-Carpinteria and Montecito)
haslund@sbcc.edu
Dr. Peter Haslund joined the Governing Board in December 2010. Born in Copenhagen, Denmark, he immigrated to the US in 1949. He was educated in Los Angeles and received an AA degree from Los Angeles City College and a BA from Cal State LA. He completed an MA at Midwestern University, Texas, and a Ph.D. at the University of California, Santa Barbara. He was awarded Professor Emeritus status upon his retirement from SBCC in 2009 after 40 years in the classroom teaching Political Science and Global Studies.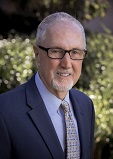 rmiller6@sbcc.edu
Robert Miller joined the Governing Board in February 2018. He was born and raised in Iowa. He moved to Southern California in 1998. He earned his B.S. degree in 1968 from Iowa State University and his J.D. degree in 1984 from the U. of Minnesota. Prior to law school, he served in the Peace Corps, served as a congressional assistant, managed a U.S. Senate Campaign and served as the Deputy Assistant Secretary for Refugee Affairs at the U.S. Department of State. He practiced law with the firm of Bowman and Brooke, LLP from 1985 until his retirement in 2015. Since retirement he has volunteered as a legal mediator for the Superior Courts in Santa Barbara and Ventura. He also provides private mediation services. In 2014, he and his wife moved to Goleta, where he has been involved in numerous community activities. He currently serves as a Commissioner with the City of Goleta Planning Commission.
Craig Nielsen (Area 4-Santa Barbara)
cnielsen2@sbcc.edu

Craig Nielsen joined the Governing Board in December 2012. Craig is a retired small business owner, and has worked for both small and national companies as a salesman, manager, and trainer. Since retiring he has used his emergency teaching credential mostly in local high schools and the court community schools. He has served on various nonprofit boards and committees, and currently sits on a nonprofit board. After graduating from San Marcos High School he attended SBCC and transferred to Cal Poly, San Luis Obispo where he earned a Bachelor of Science Degree. He is very concerned about "at risk youth" in our district. Craig could not have afforded to begin his college education if SBCC had not been an option for him.
Kate Parker (Area 7-Santa Barbara)
klparker1@pipeline.sbcc.edu
Kate Parker joined the Governing Board in December 2018. Born in the Philippines, Kate moved to the Santa Barbara area in 1977 and attended schools in Carpinteria before heading to UC Berkeley for her undergraduate degree. After receiving her BA, she returned to Santa Barbara in 1992, where she and her husband, Ian, raised three children. She was elected to the Santa Barbara Unified School District Board of Education in 2006 and served three terms working on behalf of local children and families. Kate received her master's degree in Library and Information Science from San Jose State University in 2015 and is the library director at Cate School in Carpinteria. She is dedicated to advancing educational opportunities for learners of all ages, and particularly for first generation college students.
Kenny Igbechi
Student Trustee