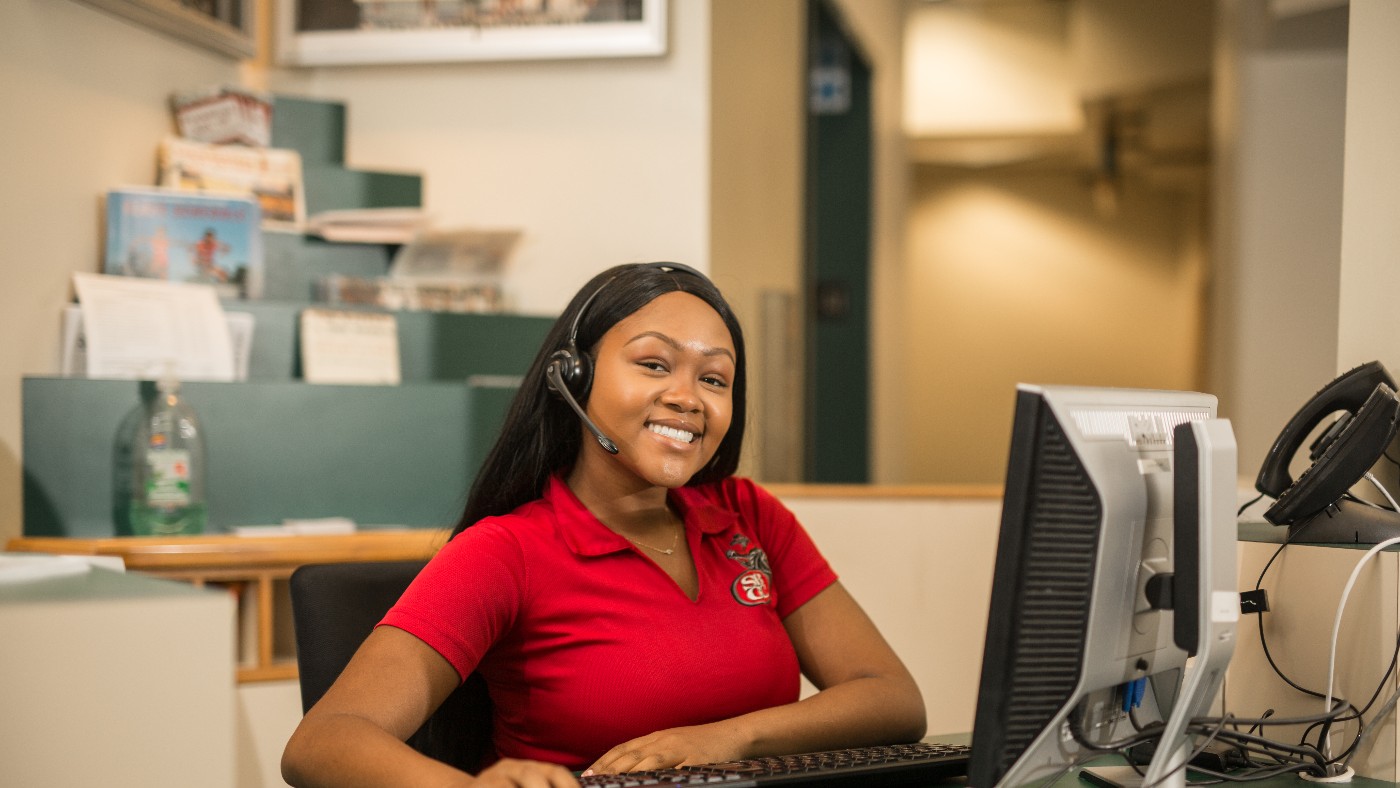 Welcome Center
EFFECTIVE IMMEDIATELY:
WELCOME CENTER IN PERSON SUPPORT/ASSISTANCE CLOSED!
ALL CAMPUS TOURS ARE CANCELLED!

The SBCC Welcome Center is located on the first floor of the Student Services Building on East Campus . The Welcome Center serves as the first point of contact for many prospective students, families and the greater community. In addition the Welcome Center is the primary area for current SBCC students to seek general information and assistance.
College Representatives at the Welcome Center assist with:
Service hours by email or chat:
Monday - Thursday
8 a.m. – 6 p.m.

Friday
8 a.m. – 1 p.m.